In this review, we'll see if the Mellody Hobson MasterClass lives up to its promises and delivers a course worthy of your investment.
What you'll learn: Core principles and concepts of strategic decision-making, how to evaluate and manage business-related risks, and how to effectively communicate your decisions and strategies
Run time: 1 hour 38 minutes
Recommendation: Aspiring entrepreneurs, business owners, and investors
While browsing through MasterClass's numerous catalogs, one offering that caught my attention was Mellody Hobson's course on strategic decision-making.
Mellody Hobson—the queen of corporate wisdom herself, former chairman of DreamWorks Animation, and current co-CEO of Ariel Investments—teaching a class? Sign me up!
Mellody Hobson's MasterClass gives you an exclusive insider look into how to make pivotal decisions for the betterment and long-term financial health of a business.
In this MasterClass review, I'll discuss the highlights as well as what I liked and disliked about this course to help you decide whether it's worth your time and investment.
Spoiler alert: if you're a business owner or aspiring entrepreneur, this course will most likely be a valuable addition to your learning journey.
---
In this MasterClass review, you'll learn:
What does this MasterClass promise?
How much does Mellody Hobson's MasterClass cost?
What's included in the Mellody Hobson MasterClass?
Structure of the class
Key things I learned after taking the MasterClass
Things I liked and didn't like about the Mellody Hobson MasterClass
Is Mellody Hobson's MasterClass worth the money?
---
Quick Q and A
Do I need a subscription to access this course?
Yes, you need an annual MasterClass subscription to access this course. A standard, single-member subscription costs $120 ($10 per month). This subscription gives you full access to not only Mellody Hobson's MasterClass but all available MasterClasses on the site.
How long is the MasterClass?
Mellody Hobson's MasterClass is 1 hour and 38 minutes long. This includes a condensed summary of the class and a Q and A. 
Does MasterClass have a cancellation policy?
Yes, MasterClass has a 30-day money-back guarantee. If you're not happy with the subscription, you can request a full refund within the first 30 days of your purchase. 
Is the Mellody Hobson MasterClass worth it? 
I'd give Mellody Hobson's MasterClass a solid 5 out of 5. If you're working in a corporate setting, whether as an entrepreneur, business owner, or aspiring leader, this MasterClass is certainly worth the investment. 
---
About Mellody Hobson
Born on April 3, 1969, Mellody Hobson is an American businesswoman, investor, and financial educator.
She's the former chairwoman of DreamWorks Animation (2004 to 2016) and currently serves as the co-CEO and President of Ariel Investments, a highly respected Black-owned asset management company based in Chicago. She's also a chairwoman of Starbucks Corp.
To say that she's among the highest corporate directors in the United States is an understatement. But her success didn't come easy; it was earned through passion and dedication to her field.
As a child, Hobson grew up in poverty. "Money wasn't an economic construct to me," Hobson said in an interview with the Horatio Alger Association. "It wasn't toys and cars and vacations. Money was food, shelter, self-esteem. My childhood circumstances made me desperate to understand money—not to make it but to master it."
Despite the challenges she faced, Hobson worked hard to achieve her academic and professional success, making her journey all the more inspiring.
Hobson attended Princeton University, where she earned a bachelor's degree from the School of Public and International Affairs. After graduation, she joined Ariel Investments—the very same company she would later lead as a President.
Throughout her career, Hobson served on the boards of various influential organizations, including JPMorgan Chase and Starbucks Corporation.
She's a strong advocate for diversity in corporate America and financial education as a whole. This is exemplified by her active involvement in numerous initiatives to improve financial literacy, particularly in underprivileged communities.
In 2006, Mellody Hobson got married to filmmaker George Lukas, who's known for iconic works like Indiana Jones, Star Wars, and American Graffiti.
Together, they run the George Lucas Family Foundation and support organizations that make the world a safer and healthier place.
"Being aware of challenges doesn't make them sting less, but once you see them, you can assess the best way to handle them."
---
What does this MasterClass promise?
Mellody Hobson's MasterClass promises to give you a comprehensive toolkit of essential skills and knowledge for strategic decision-making.
Will she turn you into an expert overnight? No; that's simply unrealistic. Strategic decision-making is a multi-faceted skill that takes years of practical experience to grasp fully. It's not something that can be easily distilled into a single course.
Does the class offer valuable insights and improvement to your decision-making skills? Yes, and that's precisely what makes it such a valuable resource.
To me, Hobson's MasterClass offered a unique perspective on strategic decision-making that complimented my existing knowledge.
I might even go as far as to say that Mellody Hobson's class has, in some respects, surpassed my prior educational experiences on the topic—and I studied at a really good business school!
Mellody Hobson's teaching style focuses on real-world experiences and practical examples. She uses lots of case studies to illustrate her points, which gives learners a deeper understanding of how strategic decision-making principles apply in various scenarios.
---
How much does Mellody Hobson's MasterClass cost?
You get access to Mellody Hobson's MasterClass (and 180+ others) when you subscribe to one of MasterClass's annual plans.
Here are the prices, billed annually:
Individual: $120 per year ($10 per month)
Duo: $180 per year ($15 per month)
Family: $240 per year ($20 per month)
MasterClass has yet to implement pay-per-view and monthly subscriptions, which can be a disadvantage for people who are interested in a limited number of classes or instructors.
But for those who value continuous learning and self-improvement, $120 a year for unlimited lessons from top-tier instructors is a fantastic deal.
Think of it as a one-on-one meet-up with an industry professional. That alone comes at a premium, costing hundreds if not thousands of dollars per meet-up.
In my opinion, MasterClass is an excellent investment and a convenient way to access a wealth of knowledge across various fields. And since the platform regularly expands its offerings across various industries, you're sure to find a class that suits your fancy.
In terms of pricing, the only difference between Individual, Duo, and Family is the number of people who can use and access the account simultaneously.
The Duo Plan, as the name suggests, offers the flexibility of two users using a single MasterClass account simultaneously. This makes it an ideal choice for couples, friends, and family members who wish to explore the platform's contents together.
The Family Plan allows access to up to six devices and even gives you the option to download videos for offline viewing.
Regardless of the plan you've chosen, you're free to watch as many classes as you want. Alongside high-quality videos, you also get exclusive community access to like-minded MasterClass users and downloadable content in the form of workbooks and guidebooks.
---
What is included in Mellody Hobson's MasterClass?
Here's a rundown of what you are getting with the Mellody Hobson MasterClass.
| | |
| --- | --- |
| Runtime: | 1 hour 38 minutes, including a condensed summary and a Q and A. |
| Reviews: | 5 out of 5 Stars ⭐️ |
| Lessons: | 10 video lessons |
| Materials: | 1 class guide |
Runtime
The runtime clocks in at just over 1 hour 38 minutes, which is about what you'd expect for a focused MasterClass.
Mellody Hobson manages to cover a good amount of ground within this duration, offering a concise yet comprehensive explanation of the topics she touches on.
I watched the course at 1.5x speed, so I finished the entire video class in about an hour.
Supplemental material
Mellody Hobson's MasterClass comes with a class guide that offers a condensed summary of her lessons.
The guide discusses some of the most common investment terms you'll come across on the topic, making it an especially handy resource for new learners.
It also gives you an overview of Mellody's five guiding principles for strategic thinking, which includes:
Putting others first
Co-Leadership
Lifelines
Hope is not a plan
Maintaining conviction in your decisions
Community Access
The Mellody Hobson MasterClass has a small but relatively active community forum, where you can interact with fellow learners and engage in discussions related to the course.
---
About the structure of the class
Mellody Hobson's Masterclass is divided into 10 video lessons, averaging between 10 to 15 minutes per video. The playback button gives you the option to watch at either 1.5x or 2.0x speed.
Lesson plan
Overview
Strategy & Problem Solving – Mellody's Tool Kit
Ariel Investments Case Study Part 1: Watch Your Feet
Ariel Investments Case Study Part 2: Headcount strategy
Ariel Investments Case Study Part 3: Operational improvements
Ariel Investments Case Study Part 4: Hope is Not a Plan
DreamWorks Animation Case Study Part 1: Market Pressure
DreamWorks Animation Case Study Part 2: Offers and Deals
DreamWorks Animation Case Study Part 3: A Smart Acquirer
Conclusion: Final Thoughts And Common Questions
Lesson summary
If I had to use one word, I'd describe Hobson's MasterClass as insightful.
The video lessons are as engaging as they are informative. They're presented in a clear and well-structured format, catered to learners with varying degrees of experience.
Exceptional narrative skills aside, what I loved most about Hobson's MasterClass is her use of real-world examples and case studies.
In one of the lessons, she discusses a circumstance wherein Ariel Investments faced poor portfolio performance and was cornered into laying off staff.
Using this scenario, she tells you to choose between three potential solutions: trade through the difficulties, implement small but strategic cuts to staff and overheads, or take decisive and significant actions to address the issue. For every solution, she gives you a situation to consider.
Side note: Instead of going through the lessons in one go, I recommend taking a more measured approach. Take the time to reflect on the practical applications of every video and have a small notebook handy to jot down key takeaways.
Hobson's teaching style is down-to-earth and inspiring. She talks as though she's having a one-on-one conversation with a friend rather than a student she's mentoring, which fosters a sense of connection.
She's a smooth talker who really knows her stuff, which is to be expected from a highly influential and successful corporate figure. Her lessons are straightforward and honest, with no unnecessary fluff or jargon.
Note that Hobson's class is heavily focused on the corporate aspect of strategic decision-making, so if you're seeking guidance in non-business settings, you might find it more beneficial to choose a different course.
My fast-track lesson plan
At an hour and a half, Mellody Hobson's MasterClass is short and easily digestible. If you lack the time, here's a list of the lessons I found most impactful:
Ariel Investments Case Study Part 1: Watch Your Feet – 18:26
Ariel Investments Case Study Part 3: Operational improvements – 9:55
DreamWorks Animation Case Study Part 1: Market Pressure – 13:26
DreamWorks Animation Case Study Part 2: Offers and Deals – 9:51
Conclusion: Final Thoughts And Common Questions – 9:09
Total runtime: 60 minutes
---
Key Things I Learned
As someone with an MBA and a business background, I have a fairly solid understanding of strategic decision-making. I took this course in hopes of adding a layer of practical and real-world application to my knowledge from an industry expert—and Hobson didn't disappoint.
The course offers valuable insights and a unique perspective on strategic decision-making that I hadn't encountered in traditional work settings.
What I found particularly eye-opening is Hobson's five-step approach to strategic decision-making.
She emphasizes the importance of putting others first, reminding learners that decisions often have a ripple effect on those around us.
She likewise acknowledges that leadership doesn't have to be a solitary endeavor. Through collaborative leadership and the guidance of mentors, she encourages learners to seek the wisdom of others in the decision-making process.
Take her, for example: though the majority of the decision falls on her shoulders, she's always level with her management staff.
Hobson also discusses the motto that she frequently falls back on: hope is not a plan. It's an important reminder to not rely on hope but to take active steps to achieve our desired outcomes. To quote Hobson: "In order to have a real plan, there needs to be real rigor."
Throughout the lesson, Hobson stresses on the importance of being steadfast in your decisions. Most of the time, decision-making isn't a pleasant process. As a leader, there comes a time when you have to make tough choices that significantly impact individuals and organizations.
Below are a few key learnings that stood out during the MasterClass:
Shared insights often lead to more well-rounded and effective decisions.
Having confidence in the path you've chosen will inspire others to walk the same path alongside you.
Accountability is a fundamental aspect of responsible decision-making. It encourages colleagues to work together when an error occurs.
---
Things I liked about Mellody Hobson's MasterClass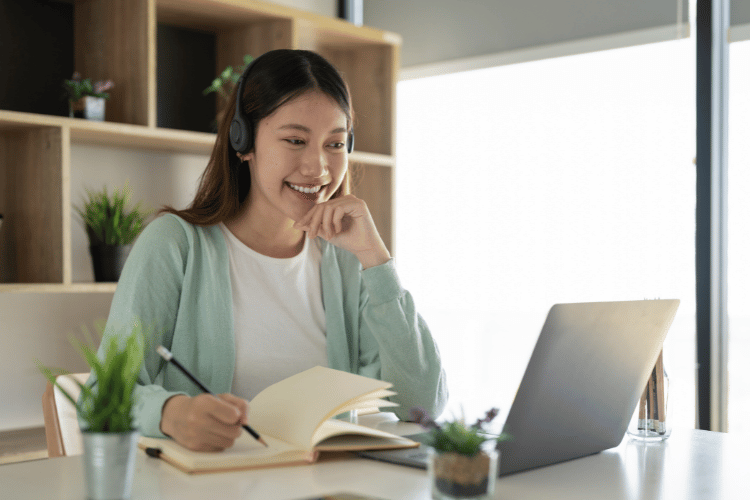 Mellody Hobson exudes charisma. When she talks, you're compelled to listen. At least, that's what I felt while watching her lessons. Her grace and composure create a welcoming and surprisingly comfortable learning environment, making the content all the more engaging.
Hobson's approach to her lessons involves real-life case studies during her leadership at Ariel Investments and DreamWorks Animation.
It added a layer of practical application practicality to decision-making, going beyond the scope of theoretical concepts. Such first-hand insight adds depth and authenticity to the course, making it as enriching as it is relevant in today's industry.
Another aspect I liked about this class is that it doesn't cater to a specific business subset or niche.
Hobson's experience mostly lies in the financial sector, so I was worried that the course might be overly focused on this area and not applicable to other industries.
I was pleasantly surprised to find that this wasn't the case. Her lessons in strategic decision-making work in almost all business fields, from technology to food to fashion.
My favorite Quotes from Mellody Hobson's MasterClass
"To me, strategic thinking is an always process. It's not something that just happens in a bad moment or a good moment. I think companies that have done a phenomenal job growing and developing and innovating are always thinking strategically."
"I'm a big believer in co-leadership. When I'm trying to make a decision, it's not about big titles. It's about finding anyone in the organization with ideas that can help co-create with you, and co-collaborate with you, around these issues that ultimately lead to good outcomes. You never know where a good idea will come from."
"When I'm making a decision, I'm always very cognizant of not having wishful or magical thinking. I've said it time and time again. Hope is not a plan."
"You can't have magical thinking in difficult periods. You have to be extremely levelheaded and extremely pragmatic."
"The one thing about a creative process, be it a movie or portfolio management, is that you have to have a person who has a vision. It's not about how smart you are. It's not about what school you went to. Those things can be helpful. But they don't mean that you will have something that is extraordinary at the end of the day."
"I believe people can see success and mistake it for always representing good times. And my belief, it's the critical moments of failure or difficulty that actually become the biggest stepping stones to success."
---
Things I didn't like about the Mellody Hobson MasterClass
If I had to nitpick, the only thing I found unsatisfactory about this course is how short it is.
Don't get me wrong, I don't expect university-level courses that span hours upon hours. However, I felt that adding a bit more content and depth would've added more value to an already engaging experience.
The course is only 1 hour and 30 minutes, whereas other business courses, such as the MasterClass of Sara Blakely (founder and CEO of Spanx), Howard Schultz (former CEO of Starbucks), and Bob Iger (former CEO of Disney) span 3 to 5 hours at the very least.
Still, I can appreciate how it allows for a focused learning experience without extensive time commitment. It doesn't go as in-depth as I liked, but it covers the essentials quite neatly and efficiently.
The final chapter ties Hobson's lessons in a neat bow, closing the chapter with valuable Q and A questions that you might be asking yourself while learning the lessons.
---
Does the class keep its promises?
Yes, undoubtedly so!
Brevity aside, Mellody Hobson manages to cover a lot of important points in strategic decision-making.
Even if you're familiar with the topic, you'll find the insights of an industry professional valuable and applicable to a wide range of situations.
---
Is Mellody Hobson's MasterClass worth the money?
Yes if you…
Are looking to improve your decision-making skills in the business industry
Value real-world insights and case studies in your teachings
Find Mellody Hobson's success and achievements inspiring
Prefer a structured and somewhat formal teaching-style
No if you…
Prefer a course that goes in-depth into the topic
Prefer a more anecdotal way of teaching
Have no interest in Mellody Hobson as an instructor
Focus more on personal decision-making rather than business-related decision-making
---
Conclusion
Taking everything into consideration, I quite enjoyed Mellody Hobson's MasterClass about strategic decision-making.
Hobson is an inspiration to aspiring leaders who want to follow in her footsteps. Her MasterClass isn't limited to a specific business niche, so you're sure to benefit from this class regardless of the industry you're in.
Watch This Review on Youtube