In this review, we'll see if the Mastering the Markets MasterClass lives up to its promises and delivers a course worthy of your investment.
Mastering the Markets MasterClass Summary
What you'll learn: "Mastering the Markets" offers a valuable understanding of how the financial markets function and provides valuable insights into the mindset and behavior of successful long-term investors. It's not about stock picking or complex mathematics; instead, it focuses on demystifying the markets and presenting a sound logic for a strategic, long-term approach to investing. You'll come away with the knowledge of how to make your money work for you while managing risks effectively.

Run time: 2 hours 43 minutes

Recommendation: 9/10 I highly recommend the "Mastering the Markets" course. I found the course valuable for anyone interested in investing or looking to better understand how markets work. I praise the experienced presenters who share their insights in a relatable and conversational manner. The course provides a solid foundation for making informed investment decisions and managing risks, making it a worthwhile investment in oneself.
Are you intrigued by the world of investing but find it daunting and complex? Join me, Sophie Howard, as I take you through a comprehensive review of MasterClass's original series, "Mastering the Markets." In this series, I've had the privilege of learning from four investment titans, and I'm excited to share my insights with you.
Quick Q and A
Do I need a subscription to access this course?
Yes. MasterClass charges a yearly subscription to access all of their courses. Jump to the pricing section to learn more.
How long is the MasterClass?
The Mastering the Markets MasterClass on investing is 2 hours and 43 minutes long and spans 4 video lessons.
Does MasterClass have a cancellation policy?
Yes. If you cancel within 30 days of purchase, MasterClass will issue you a full refund.
Is the Mastering the Markets MasterClass worth it?
Yes
---
About the Presenters
Ray Dalio: Ray Dalio, the founder of the world's largest hedge fund, brings decades of experience to the course. With a knack for using history as a guide, Dalio offers insights into the cyclical nature of markets. He combines humor and relatable anecdotes, making complex financial concepts accessible to all.
Meredith Whitney: Meredith Whitney, known for her sharp analytical skills, gained fame for predicting the 2008 financial crisis. Her no-nonsense approach to investing and her ability to navigate the world of finance in a male-dominated industry make her a standout speaker.
Joel Greenblatt: Joel Greenblatt, a value-based investor, is celebrated for his discipline and ability to avoid speculative bubbles. He provides valuable lessons on maintaining rational investment criteria and not succumbing to market hype.
Seth Klarman: Seth Klarman, another renowned value-based investor, emphasizes the importance of patience and data-driven decisions. He showcases the value of maintaining a long-term view and not succumbing to short-term market volatility.
These presenters collectively offer a wealth of knowledge and experience, making the course a valuable resource for those interested in a disciplined, long-term approach to investing.
So I hoped to learn a lot about how to invest in his MasterClass.
---
What does this MasterClass promise?
To equip learners with a solid understanding of how financial markets work and provide valuable insights into the mindset and behavior of successful long-term investors. This course doesn't promise to turn you into an instant stock-picking expert but rather offers a foundation in investment principles. It aims to empower individuals to make their money work for them while effectively managing risks and avoiding common pitfalls. The overarching commitment is to provide knowledge that enables sensible, informed investing for the long term.
So, did Mastering the Markets live up to his promises? Did it meet my expectations? I'll cover that at the end of the review (skip ahead if you want to find out). But first, let's talk about what's probably on your mind:
---
How much does Mastering the Markets MasterClass cost?
In 2021, MasterClass began testing alternative subscription models besides their original flat-rate annual membership. Eventually, they settled on a new cost-friendly three-tier MasterClass pricing model for their annual subscription:
Individual – $120 per year (average $10 per month)
Duo – $180 per year (average $15 per month)
Family – $240 per year (average $20 per month)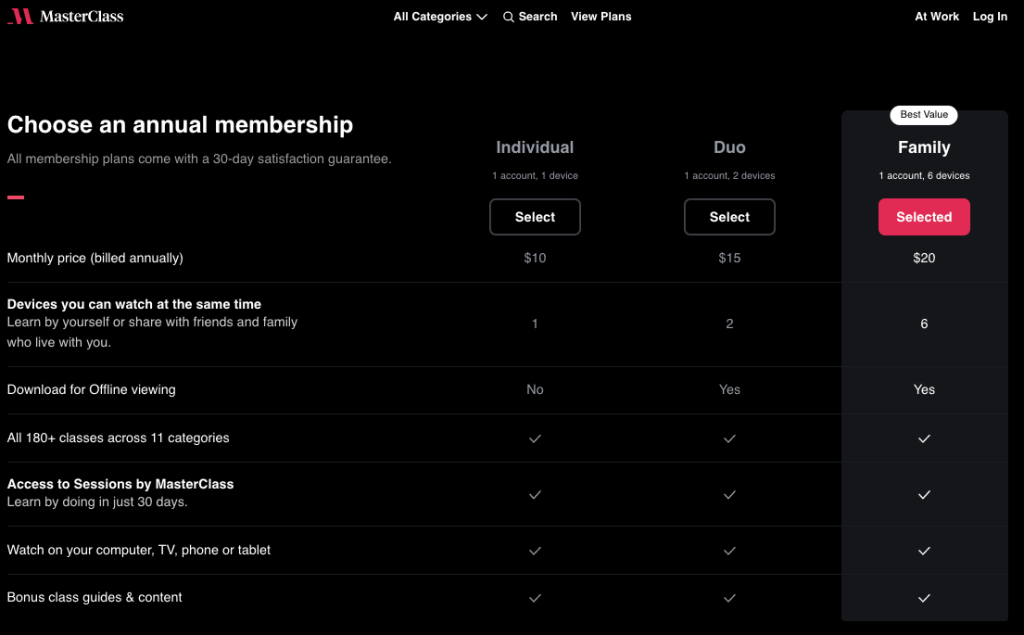 The Individual membership (formerly the "Standard Plan") is perfect for single individuals who are most likely to consume online learning at home. The Duo (formerly the "Plus Plan") and Family (formerly the "Premium Plan") plans are better for couples as MasterClass allows multiple devices to watch at the same time. (Netflix has similar restrictions for their membership plans).
However, the ability to download video lessons for offline viewing is helpful for people who might want to watch MasterClass on their commute to work without eating up most of their data. The Plus and Premium plans offer their users the ability to do just that.
Personally, I go for the $120 per year option as I average about one MasterClass per month, which means my cost per class is $10.
The price may seem steep, however, the subscription gives you access to all of the MasterClass courses, including others such as Jocko Willink's MasterClass.
Plus, you have to remember that each MasterClass is someone's lifetime of work distilled into well-organized and enjoyable video content. In other words, if it turns out the Mastering the Markets MasterClass isn't for you, chances are you'll find other MasterClasses you do enjoy.
---
What is included in the Mastering the Markets MasterClass?
Here's a rundown of what you are getting with the Mastering the Markets MasterClass.
| | |
| --- | --- |
| Runtime: | 2 Hours 43 minutes |
| Reviews: | 5 out of 5 ⭐️ |
| Lessons: | 4 video lessons |
| Materials: | • 1 workbook |
Runtime
The runtime clocks in at just over 2.5 hours. Each of the four sessions in this series ranges from 30 to 45 minutes, making it easily digestible and perfect for busy individuals seeking to expand their financial knowledge.
Supplemental Material
1 class guide.
---
About the structure of the class
Mastering the Markets MasterClass is divided up into 4 lessons with an average run time of approximately 40 minutes per lesson. However, the video playback buttons offer you the ability to watch the course at 1.5x and 2x speed.
Lesson plan:
Make the Markets Work for You.
From 2008 to Now: Get the Real Breakdown.
Find Hidden Value in Lesser-Known Places.
Win the Long Game by Managing Risk.
Lesson summary:
Each lesson is given by a different expert. The first lesson is given by Ray Dalio, founder of the world's largest hedge fund. He shares insights into his investment philosophy. He emphasizes the importance of understanding economic cycles and patterns in history. He advocates for a long-term view of investing, managing risks and maintaining a diversified portfolio. Ray's session highlights the need to stay disciplined and data-driven in investment decisions.
Lesson two is given by Meredith Whitney, a sharp analyst known for predicting the 2008 financial crisis. She discusses her approach to investing. She emphasizes the value of doing thorough research and analysis. Meredith's session showcases the significance of staying rational and data-focused, even in the face of market volatility. She believes in having confidence in the markets over the long term.
Lesson three is hosted by Joel Greenblatt, a successful value-based investor. He shares his investment strategy. He stresses the importance of not getting caught up in market hype and sticking to rational criteria for stock selection. Joel's session highlights the benefits of maintaining discipline and not succumbing to emotional decisions. He emphasizes value-based investing principles.
Lastly, lesson four taught by Seth Klarman, another value-based investor, provides insights into his investment philosophy. He emphasizes the need for patience and taking a long-term perspective. Seth's session underscores the importance of studying history and patterns to make informed investment decisions. He believes in the power of data-driven analysis and avoiding speculation.
All four sessions share a common thread of advocating for value-based investing, data-driven decision-making, a long-term view, and managing risks. They emphasize the importance of history and patterns in understanding market behavior. These seasoned investors encourage a disciplined and patient approach to investing.
My fast-track lesson plan
There are only four lessons and the course clocks in under three hours so I recommend taking the entire course.
---
Key Things I Learned
One common thread among all the speakers is the emphasis on a long-term view, patience, and a data-driven, analytical approach to investing. They stress the importance of studying history and patterns in financial markets to better anticipate future trends. Diversifying your portfolio and removing emotion from investment decisions are key strategies they advocate.
Below are a few key learnings that stood out during the MasterClass:
Understanding Market Behavior
Inspiration for Investing
Long-Term Strategy
Diversification
Data-Driven Decisions
History and Patterns
Discipline and Patience
Value-Based Investing
---
Things I liked about the Mastering the Markets MasterClass
One of the standout features of this series is the abundance of real case studies and stories that bring the concepts to life. The speakers are highly educated and knowledgeable but convey their insights in an approachable, jargon-free manner. They offer a balanced perspective on investing, which is a refreshing departure from the typical sales-focused financial industry.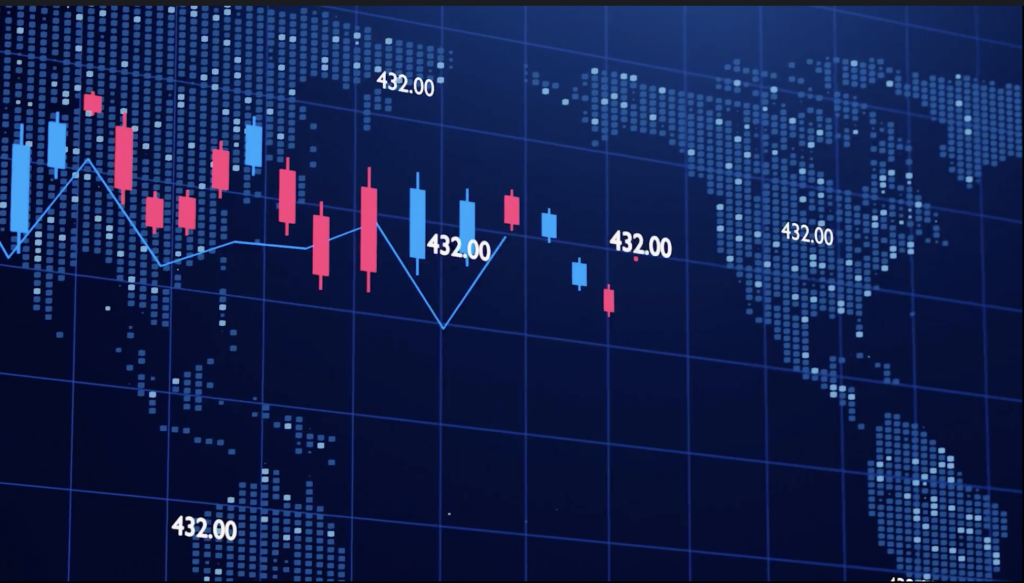 ---
Things I didn't like about the Mastering the Markets MasterClass
I had a positive overall experience and found value in the content and presentations provided by the speakers. There are no criticisms or negative comments to mention.
---
Does the class keep its promises?
Yes, absolutely.
This series equips you with a solid understanding of investment principles and strategies that have stood the test of time. It prepares you to make informed financial decisions with confidence.
---
Is Mastering the Markets' MasterClass worth the money?
Yes if you…
Are interested in investing
Are an ambitious individual
Are seeking professional growth
No if you…
Are a speculator
Are seeking stock-picking tips
Are not interested in investing
---
Conclusion
Taking everything into consideration "Mastering the Markets" is a must-watch original series on MasterClass for anyone interested in the world of investing. It offers wisdom from seasoned investors, demystifies complex concepts, and equips you with a sound, long-term approach to growing your wealth. Whether you're just starting your financial journey or seeking to enhance your investment acumen, this series is an invaluable resource. So, consider investing in yourself and your financial future by exploring "Mastering the Markets" today.
If you're interested in learning more, here is a trailer for the class:
---