"Our habits are simply the building blocks of our daily life and have an impact not only on our lifestyle, but also our drive to succeed and achieve our goals".
I probably heard something along the lines of the previous quote at some point before, but I never truly grasped the scope of what habits can do to our lives as I did after giving James Clear's MasterClass a try.
As expected from one of the bestselling authors in the field of habits and decision-making, the "Small Habits that Make a Big Impact on Your Life" MasterClass was skyrocketing in popularity, all thanks to its clear-cut simplicity and refreshing ideas with a whole new perspective of the topic.
In short, the MasterClass was fantastic, and easily one of the best courses I've done recently! I actually ended up watching it twice while taking a ton of notes on the actionable strategies mentioned throughout the course!
In this James Clear MasterClass review, I'll walk you through a brief summary of the lessons and what they promise, in addition to my honest impression of the course and its potential, so you can decide whether it's the right one for you!
James Clear MasterClass Summary
What you'll learn: Clear explains how habits work and how to use this knowledge to break bad habits and replace them with productive ones. It also teaches you how to build a system of small habits to help you achieve your major goals. The MasterClass also shows you how to design your habits to give you the lifestyle and results you want, so you can make progress even when you don't feel like it.
Run time: 1 hour and 29 minutes split over 10 lessons (7 to 10 minutes long each)
Recommendation: 9/10. James Clear did an absolutely fantastic job in keeping this course simple yet incredibly informative. Every lesson was refined to get straight to the point while demonstrating what we need to do to get on top of our habits and take small steps that lead to great achievements. The only reason why it doesn't get a perfect mark is that it isn't long enough, but more about that in the following sections.
---
Quick Q and A
Do I need a subscription to access this course?
Yes. Like all courses in MasterClass, you'll need to subscribe to the platform to access James Clear's lessons. Luckily, there are various membership plans to choose from. The good news is that you'll also get access to all 180+ courses available on the platform.
How long is James Clear MasterClass?
James Clear's MaterClass on the personal process of building habits is a relatively short course, spanning over 10 videos with a total runtime of exactly 1 hour and 29 minutes.
Does MasterClass have a cancellation policy?
MasterClass has a money-back guarantee, which offers a full refund if you cancel your membership within the first 30 days of your subscription to the platform.
Is James Clear MasterClass worth It?
James Clear MasterClass is definitely worth it, especially if serious about building good habits that can change your life and you've never read any of his books before. Clear skillfully encapsulates the most impactful keynotes of his works in this course, making it a worthy investment.
---
About James Clear
Before diving into the details of the review, let's first have a brief overview of the person behind this MasterClass, as this can give you a more comprehensive look at his experience that qualifies him to offer actionable advice on the topic of self-improvement and building habits.
James Clear is a prominent figure in the field of habit formation and altering your behaviors for the better.
The American author's most popular work is his actionable book "Atomic Habits", which is the number one New York Times bestselling book, selling over 15 million copies worldwide.
The book was also translated into over 50 languages (according to Entrepreneur) to help millions of people all over the globe!
As the name suggests, Atomic Habits is also all about creating healthy and productive habits and quitting bad ones (such as smoking, drinking, unhealthy snacking, etc), eventually leading us toward a better life.
Besides the New York Times, many of James Clear's works were featured in reputable publications, including The Wall Street Journal, CBS This Morning, Time magazine, and much more.
Besides his major book deal and best-selling book, Clear is also the proud owner of one of the fastest-growing newsletters in the world, called "The 3-2-1 Newsletter".
At some point, this newsletter was the fastest-growing newsletter in the world, and at the time of writing this review, it currently has over 2 million subscribers tuning in every Thursday!
Moreover, James Clear is also a regular guest at events and conferences, providing keynote speeches at several Fortune 500 companies, including LinkedIn, General Electric, Intel, Honda, Cisco, Capital One, and plenty more!
---
What does James Clear MasterClass promise?
Now that you know more about the author, you're probably wondering about James Clear's MasterClass promise and what you're expected to learn by completing this course.
To put it in simple terms, James Clear's MasterClass is all about teaching you how to restructure your daily habits to tackle the bigger challenges and goals in your life.
The secret here is to break these target outcomes and results down into smaller ones, which makes them easier to achieve as your subconscious focuses on the objective at hand all the while getting one step closer towards your final goal.
James Clear MasterClass also highlights and demonstrates various aspects related to the habit formation loop. This includes the frameworks elite performers use to build and maintain their daily habits as well as the scientific methods you can use to create your own.
Clear also explains the critical importance of consistency while trying to achieve your goals. For instance, the course explains how people tend to focus heavily on willpower while neglecting consistency.
---
How much does James Clear MasterClass cost?
James Clear MasterClass is only accessible by becoming a member of the platform. You can achieve this by subscribing to any of the Platform's plans, which are explained in the following table:
| | | |
| --- | --- | --- |
| Plan | Number of Users | Cost per month (billed annually) |
| Individual Plan | 1 | $10 ($120) |
| Duo Plan | 2 | $15 ($180) |
| Family Plan | 6 | $20 ($240) |
Is James Clear's MasterClass worth the money?
As of the time of writing this review, there isn't an option to purchase individual classes, so subscribing is your only option to watch the James Clean MasterClass.
However, it's still not a bad deal at all and well worth the money, as it also gives you access to MasterClass's full library, which includes over 180 courses from industry-leading experts with unmatched production quality.
Not to mention, you also have a money-back guarantee to get your money back if you don't find it worth it for you!
One thing you should know here is that all plans give you complete access to all the content MasterClass has to offer, with the only difference between plans including the number of simultaneous users and whether you can download the courses to watch them offline.
In other words, you can subscribe to the lowest tier plan and still get access to James Clear MasterClass, while having a Netflix-like library with tons of courses to try out as well.
Of course, this means that the cost of James Clear MasterClass is dependent on how many courses you complete per month, although with MasterClass's incredible library, I don't think anyone would have a hard time finding at least 10 to 15 courses that would pique their interest.
Moreover, you can always cut down the price of the courses you take by subscribing to larger plans and sharing them with your significant other or family members. This can also be an excellent gift idea for artists and creatives!
---
What is included in James Clear MasterClass?
Now that you know more about James Clear MasterClass and what it promises, here's a quick rundown of what's included in the course.
| | |
| --- | --- |
| Runtime: | 1 hour and 29 minutes |
| Reviews: | 4.7 out of 5 stars ⭐️ |
| Lessons: | 10 video lessons |
| Materials: | Allows you to take notes with timestamps, decent community access, but no workbook |
Runtime
The overall runtime of James Clear MasterClass is exactly 1 hour and 29 minutes, which is clearly on the shorter end of the scale.
That being said, I didn't find its short duration a problem at all, as every video still takes a deep dive into the topic and offers tons of critical points that you'll need to note down.
The short duration also allowed me to go through the course twice. The first time I watched the video, I played it at normal speed and was able to complete the entire course while driving to the office.
Truth be told, I thought that the course was the kind of subject I could listen to while doing other things, and while it has an audible quality to it, the videos also include various visual demonstrations that greatly add to its quality.
For that reason, once I got to the office, I rewatched the whole video while cranking up the playback speed to 1.5x whilst taking a lot of notes as the course went along.
Supplemental Material and Community Access
If you're familiar with MasterClass courses, you'll know that most of them come with supplemental material in the form of helpful Q and A sessions and downloadable workbooks.
However, James Clear MasterClass is one of the few that doesn't have one. However, you still have the ability to annotate and highlight the course all the while keeping it short and sweet.
You can also participate in MasterClass lively community sessions, which are available for all of the platform courses, including "Small Habits that Make a Big Impact on Your Life".
There are also simple challenges at the end of every lesson to help you implement the strategies you've learned.
---
About the structure of the class
James Clear MasterClass is split into 10 major lessons. Each one tackles a particular subtopic that contributes to the skill of building and maintaining the right habits for success. Here's a complete list of the lessons as well as a quick summary of what each one is about.
Lesson plan:
Getting 1 Percent Better Every Day
Goals vs Systems
How Habits Shape Our Identity (and Vice Versa)
The Habit Loop
First Law of Behavior Change: Make It Obvious
Second Law of Behavior Change: Make It Attractive
Third Law of Behavior Change: Make It Easy
Fourth Law of Behavior Change: Make It Satisfying
Unpacking the Most Common Habits
5 p.m. to 9 p.m. Habits That Affect Your "9 to 5"
Lessons summary:
The lessons open with the first module, which is all about getting better every day. The lesson emphasizes the value of showing up and how you should focus on it rather than focusing solely on achieving the goals themselves.
This links up nicely with the second lesson, which is all about setting up systems to achieve these goals through habits. This is because you can always stay motivated and in control of your day-to-day actions, compared to long-term goals and results.
The third module is all about the cycle of action we take and our identity, and how both of them can directly influence the other.
The module also focuses on who we associate with and how they can also shape our habits. For example, someone who's trying to become more athletic should start seeing themselves as an athlete.
Clear explains this through a series of inspiring examples and focuses on injecting our personalities while building our new habits, which makes them much easier to get by and commit to.
The following four lessons are all about the laws of behavioral changes, which discuss the four elements every habit needs so that it's easy for you to maintain it.
In this lesson, Clear explains a habit-forming technique through loops and cues. This module shows that you can change a lot of your habits by simply changing the cues.
For example, if you're trying to pick a habit of running, you put your shoes out in the morning every day. If you're a writer, you try to have a post-it note with the next article on your laptop screen.
All these techniques, cues, and social factors help you reinforce these positive habits or avoid the negative ones by not having the triggers or cues around you as often.
The following modules heavily build up on the previous lessons, which discuss the importance of making those new habits attractive (by selecting the right time and place for them) and easy to achieve (by exploring different ways to facilitate this action)
Clear follows that up in the next module, which is all about properly rewarding ourselves for sticking to our new habits to stay committed and motivated to move further toward our goals.
For example, I use a simple system of sticking stars on my notes for every task I complete. This simple yet highly satisfying action gives me an instant sense of reward that encourages me to complete my tasks.
James Clear also includes a lesson with some of the most common habits and how to use the framework provided in the previous modules to set up these habits and break the bad ones.
Lastly, he concludes his course with extra formulaic techniques to implement some of these techniques and methods in daily life, including personal and professional ones.
My fast-track lesson plan:
In my previous reviews, I usually create a fast-track lesson plan for those who are on an extremely tight schedule.
Luckily, this MasterClass is already quite short, so it doesn't require any shortcuts to go through it, especially if you're playing it at 1.5x playback speed, which should take as little as 45 minutes.
However, if you're still short on time and don't mind letting go of some lessons, you can skip the last two without missing out on the core ideas discussed in this course.
---
Key Things I Learned
One of the main points that I've learned throughout this course is understanding how you can reach your goals through small but mighty steps. This is achieved by committing to what you find reasonable to manage on a daily basis, even on your worst day.
The course also taught me the secrets to breaking bad habits, as they're the main distracting factor that limits the time available for good habits in your day
I've also learned tons of new strategies and actionable techniques to make smaller habits more obvious and attractive to achieve by properly rewarding myself for being consistent in doing them.
The course also highlights the importance of visualizing the difference you're making by committing to small good habits.
For example, if you're trying to save money and you have to skip eating out, Clear recommends that you put some money in the jar, equivalent to what you would've spent on that meal.
All in all, it was quite an inspiring course that gave you incredible motivation to work on your habits to achieve your goals.
Below are a few key learnings that stood out during the MasterClass:
You must break down your goals into a simple but sustainable system of habits instead of focusing on the final result
Good habits give us freedom and will naturally carry us towards the end goal (you're a product of your habit)
It's important to focus on the right habits, and distinguish between motions and actions to pick the ones that actually lead to results
You should develop a new way of evaluating your overall performance, based on how you stick to your right habits rather than jumping straight to results
Implementing the four laws of behavioral change and their remarkable impact on your habit-building process. For example, we shouldn't beat ourselves by making the habits hard to achieve.
---
Things I liked about James Clear's MasterClass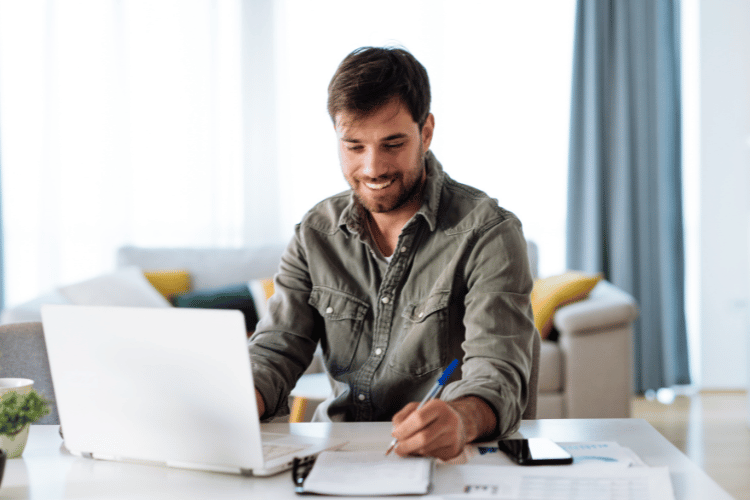 One of the best things I loved about this MasterClass is how simple, short, and concise it is. I even get the notion that it's a condensed crash course of all the strategies and techniques he discusses in his bestseller book.
Overall, the course is carefully structured and designed so that everyone can complete it, so I find it suitable for everyone looking for fresh perspectives on how to manage their time.
The highly motivating course also strikes a perfect balance between scientific concepts and practical examples that you can implement in real life, which stands out from many related courses that I've tried before.
My favorite quotes from James Clear's MasterClass
"If you have good habits, time becomes your ally. If you have bad habits, time becomes your enemy"
"So often in life what we want is to have better results, but the results are not the things that need to change. It's all about fixing the inputs and the outputs will fix themselves"
"You don't ever lose. You either win or you learn"
---
Things I didn't like about the James Clear MasterClass
I really enjoyed James Clear MasterClass to the point I'm finding it quite hard to pinpoint something I didn't like about it.
However, I really wish that the MasterClass had extra implements and workbook activities to supplement the information you get for the class. This also includes further reading material to support what you'll learn in this course.
Yet, while it's not exactly mentioned in the class, the best further reading material for the course is James Clear's book itself, so I recommend reading that if you're interested in finding out more.
---
Final Verdict: Does the class keep its promises?
This marks the end of my review of James Clear MasterClass, and all that's left now is to answer whether the course keeps its promise.
The short answer here is a resounding yes! James Clear MasterClass is one of the best online courses I've taken and had a real impact on how I do things and organize my day.
In my opinion, one of the secrets behind Clear's outstanding success is his ability to communicate complex ideas by breaking them down into simple, easy-to-digest parts, all the while maintaining his tips and strategies both actionable and practical.
Click here to get started on MasterClass if you're interested in trying out the course and have a unique learning experience from James Clear!
Video Version of This Review