Here are the eight best gifts for artists for the upcoming holiday season!
Art can be a creative outlet, an exciting hobby, or a worthwhile career for anyone. Artists are often fun and creative, which means they have lots of friends and family who love them. However, artists can also be hard to shop for, which can frustrate those same loved ones when it comes time to buy the perfect gift for birthdays and holidays.
So, what makes the best gifts for artists? Well, these eight recommendations are a great place to start!
---
In this gift guide:
---
1. A MasterClass Subscription
There's a lot that goes into creating art. Even the most skilled artists are constantly evolving and learning new techniques to take their work to the next level. One great way for artists to do this is through online training courses offered by master artists themselves, and they can do this through the great gift of MasterClass.
For just $15 per month, an artist can learn from the world's best creative minds through over 150 structured, 30-day curriculum options that include short video lessons and hands-on activities.
Although there are courses in a wide variety of categories, there are over 60 classes in the Arts & Entertainment category alone. For example, the artist you're shopping for may enjoy Art and Creativity by Jeff Koons, Turning Ideas Into Art by Es Devlin, Spray-Painting and Abstract Art by Futura, and Creating Outside The Lines by Issa Rae. There are also tutorials in related areas, such as graphic design, architecture, and photography. So no matter what kind of art your loved one creates, they will benefit from these amazing classes.
If the artist in your life is looking to expand their horizons, there are also many more course options across nine different categories. Also, since MasterClass is compatible with any device that allows streaming, your artist can watch lectures from anywhere in the world or in the comfort of their living room.
And gifting a MasterClass subscription is quick and easy. I've written an in-depth gift guide here:
A MasterClass subscription is a worthwhile investment for anyone, but artists will love the unique class offerings and endless options this one-of-a-kind learning platform offers. It's quite literally the gift that keeps on giving.
🔥 Get 50% off a MasterClass subscription! 🔥
Get a head start on Father's Day shopping with a MasterClass 50% off offer. Give the amazing dad in your life a gift that fuels his passions and empowers him to reach new heights!
2. Art Supplies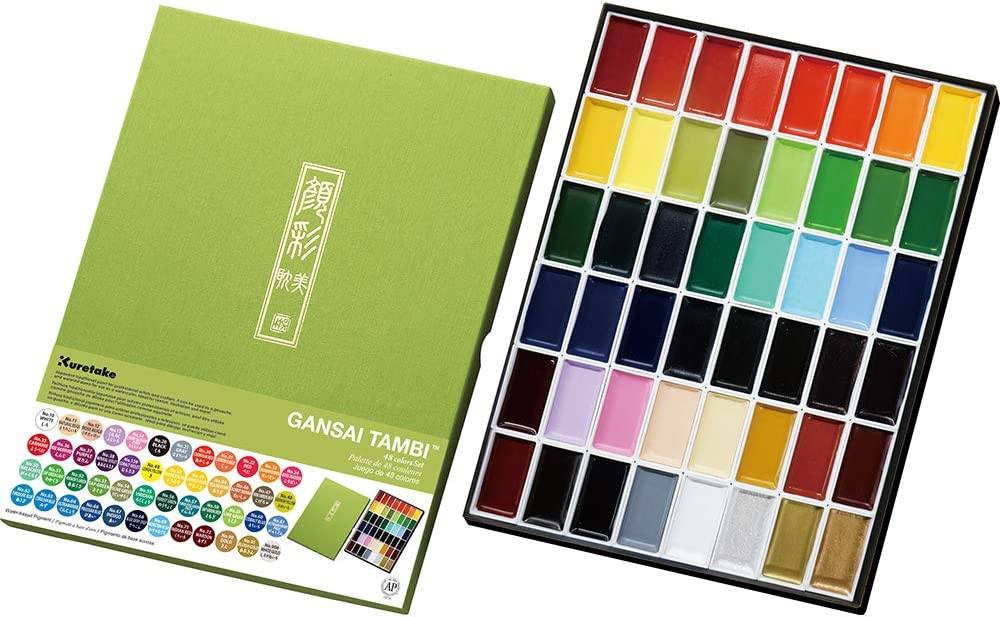 One of the most expensive parts of creating art is the supplies it requires. These materials diminish with each masterpiece, meaning all artists are constantly shopping for new acrylic paints, graphite pencils, chalks, or other items. This can really cost a lot over the course of a year, which means new art supplies are always one of the best gifts for artists.
Before you can buy the artist friend in your life new supplies, you'll need to know what their preferred mediums are and if they have favorite brands. Do they work with mixed media or sculpting clay, or simple oil paints like Bob Ross? Not all artists use the same materials, and almost every artist has preferences in terms of supplies. You can handle this by taking a closer look at the supplies your art lover has or by asking them what they use to make their works of art.
If you don't get the exact brands, that's okay. You can find a lot of great supply recommendations online. For example, if the artist you are shopping for uses watercolors, you can pick up this Kuretake GANSAI TAMBI 48 Color Watercolor Set on Amazon. Similarly, if they use colored pencils, this Faber-Castel 60-count Colored Pencil Set is a great option. If you're looking for oil pastels, the Sennelier Cardboard Oil Pastel 72-count Set is one of the top recommended collections.
If you are completely unsure what gift idea to get, then you may want to consider an art supply subscription box. ArtSnacks is a unique gift idea that offers a great subscription program. The monthly box includes four or five full-size, premium art products and a menu explaining the items and suggestions on techniques to try with each product. It can be a great way to give your artist, especially young artists, new materials to try.
3. An Inkless Drawing Board
Artists are constantly dreaming up new ideas for their work. However, creativity takes time and can sometimes go through multiple iterations before the final masterpiece is complete. This can take up lots of time and waste lots of resources. Luckily, inkless drawing tablet boards now exist, and they're one of the best gifts for artists because they are easy to use and can be used over and over again. Forget about brush pens and dirty paint water, hello stylus and digital screen.
If the creative person in your life is looking for a non-digital board, The Buddha Board Art Set is a thoughtful gift to give. It was originally designed as a mindfulness tool. However, it's a great gift idea to let the creative juices flow without wasting valuable resources such as paper, paint, and ink. The board lets you dip the included bamboo brush into a cup of water and move it anywhere across the inkless drawing board to design whatever you'd like. 
As the water evaporates, the sketches on the board disappear, meaning the artist can start all over again. If the artist needs more time to look at what they created, they can simply snap a quick picture of it with their smartphone.
If, however, your favorite artist is looking for a more high-tech option, there are many drawing tablets available besides the conventional iPad. The Wacom Intuos Small Graphics Drawing Tablet connects to most Apple and Android devices to produce stunning visual drawings (and the occasional doodle). Wacom also sells a drawing tablet with a screen. However, at the $399 price point, it might be worth it just to get a refurbished Apple iPad instead.
In any case, inkless drawing boards are the ultimate reusable and creative gift out there.
4. Books for Artists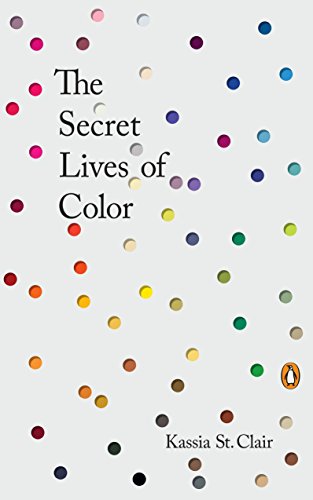 Most artists are visual learners. Because of this, looking at art books helps artists gain insight into their own creativity, art, and skill levels. Art books can also provide inspiration, encourage artists to expand their horizons, help artists learn new techniques, or explore rich art history.
There are countless art books out there, and the vast majority of them are outstanding. However, it may help if you select books that either closely align with your artist's own style or at least offer something the artist in your life would be interested in.
The Secret Lives of Color by Kassia St. Clair shares the origin stories for seventy-five intriguing shades and hues. From Van Gogh's sunflowers of chrome yellow to fluorescent pink, this book explores how fashion, politics, war, and art are all interconnected as well as what is going on in each period of time influenced the art that was created during those years.
For more abstract artists, Abstract Art: A Global History by Pepe Karmel is a great book. This text offers a fresh perspective to viewing and understanding abstract art. It also provides historical background information and, most importantly, lots of great pictures of the most notable abstract works of art.
If the artist you're shopping for is female, they may appreciate Women in Art: 50 Fearless Creatives Who Inspired the World by Rachel Ignotofsky. It's a collection of inspiring profiles of the most famous female artists ever to create art. The book covers women and masterpieces across a wide variety of artistic mediums, plus infographics about the numerous artistic movements that occurred throughout history. It's a great celebration of the boldest female creators throughout history. 
No matter what the artist in your life is into, there's a book out there for them.
5. Material Storage Options
Artists have lots of supplies. They need more than a pencil case. However, they also need items to hold their materials when they take them out or keep them safe at home. Many artists like leather storage options because they're durable, easy to transport, and fashionable.
If your artist is a painter, then this high-quality leather paint brush roll from Etsy is a great option. It's a waxed leather brush holder made specifically to hold their brushes and keep them in tip-top shape while they tote their tools from one project to the next. You can even get it customized with the artist's name or anything else. Similarly, there are also leather pencil artists rolls and other options for virtually any medium.
Looking for something a little less portable? Your artist may enjoy options like this wooden storage supply box. The six slender drawers are designed to hold items like brushes, pencils, erasers, pastels, markers, pens, or other artist tools. It is compact but built to remain sturdy and hold up even after years of use. The drawers are also fully removable, which is great for artists who want easy access to their supplies while they work.
6. Artist Aprons
Making art can get messy. And the beginner or professional artist in your life is probably tired of wearing a worn-out t-shirt to stay clean. Unfortunately, many mediums don't wash out of clothing well. So, if you want to gift an artist something practical, consider getting them an apron made for artists.
There are lots of apron options out there, which can make finding the best one for your artist difficult at best. However, you can try looking for aprons that are water-resistant and durable. This guarantees that no matter what medium the artist is working with, it will hold up and not become wet or impossible to wear as they work.
You will also want to consider finding one with a variety of pockets. This can help artists hold supplies as they work. It can also give them a place to hold their phone, tissues, and other items they may want access to but not want in harm's way with their work.
Finally, you'll want to think about how easy the removal process is. An apron isn't helpful if you end up with all of the paint on you when you take it off. Similarly, the apron should be machine washable or easy to clean so that it can be reused without any issues.
7. Sketchbooks, Sketch Pads, and Journals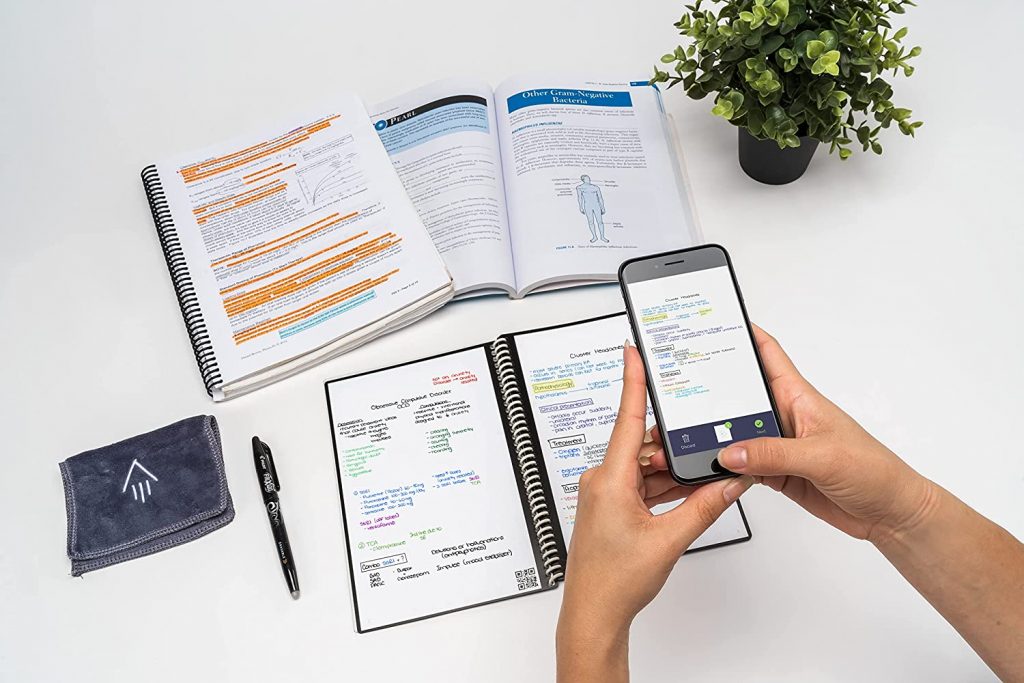 Artists have lots of ideas, and they need a place to store them. Naturally, this makes sketchbooks and sketch pads some of the best gifts for artists. They can use these items to let ideas out, then go back to them later to actually create their art.
If your artist is environmentally conscious, then they may love the Rocketbook Smart Reusable Notebook. It's filled with 32 pages of dotted grid pages, and works with Pilot Frixion pens so you can sketch, wipe away, and sketch again.
This amazing, reusable journal lets artists (or anyone) jot their ideas down on paper no matter where they are. Then they can transfer those ideas to a digital platform and reuse the journal for their next idea when it comes to mind.
The free Rocketbook application is available for both Android and iOS. This component lets artists transfer their sketches and rough drafts to whichever cloud storage services they use, such as Google Drive, iCloud, or Dropbox. It also lets you email sketches.
This, like most of the other best gifts for artists on this list, lets the artist you buy it for use it over and over again. That's worth the upfront investment, especially when it lets your artist bring all of their creative ideas to life.
8. Adjustable Standing Desk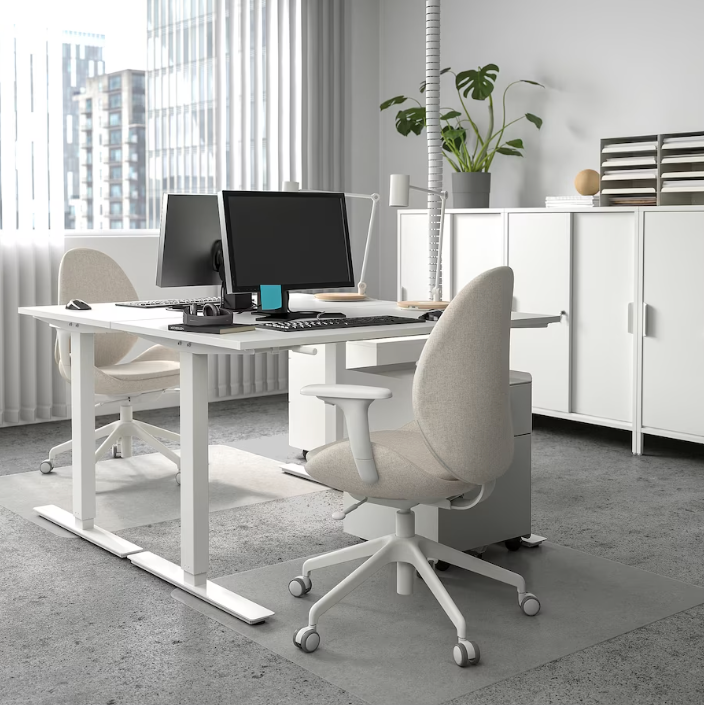 Every artist has their preferred workspace. However, standing desks are a great idea because they give people the option to work while sitting or standing. They can also give new perspectives, which can be an asset to an artist.
There are lots of options for standing desks, which can make it hard to know what to buy. For example, some people prefer affordable options like the Ikea Trotten Standing Desk. This desk has manual controls, but it's durable and friendly to your pocketbook.
The Vari Electric Standing Desk is more expensive, but it also offers more for the artist you're shopping for. It comes with electric adjustments, and it's built to last for years.
As you buy a desk for the artist in your life, consider how much space they have and what will best fit with their current setup. Also, think about their color and stylistic preferences so that the desk you select fits with their aesthetic. If all else fails, you can simply buy them a gift card to a furniture store with several options, and they can go decide which desk they like best.
Make the Writer In Your Life Smile With the Right Gift Idea
Shopping for the best gifts for artists doesn't have to stress you out. Art gifts are difficult to nail down, but most artists will appreciate anything that helps them make their ideas come to life, especially if it saves them money in the process. Regardless of the holiday or your budget, there should be at least one recommendation here that you can use.
Some of the gifts we recommended, like the MasterClass subscription, are an investment into the future. Others, like new supplies or art kits, won't last forever—but they will definitely keep the artist in your life busy creating their best fine art. Just think about the person and what they'd like. You know them best, and whatever you pick will help them create masterpieces for years to come.