If you're looking to give your loved ones a gift that keeps on giving, look no further. A MasterClass subscription is a perfect gift this holiday season and is guaranteed to make the hard-to-shop family members on your gift list smile.
What exactly is MasterClass?
Founded in 2014 (originally as Yanka Industries, Inc.) by Stanford student, David Rogier, MasterClass launched its website, masterclass.com, the following May with only three instructors. Twelve classes were later added in 2017 before the total drastically jumped to 50 by 2018 (currently, the total stands at over 90 online classes).
MasterClass is a learning platform and courses are taught by respected and renowned experts in a series of high-quality video lessons, typically with a supplemental PDF workbook that can easily be downloaded and printed for further reference.
Every course contains between 2 to 4 hours of video divided into single class lessons that are approximately 10 to 15 minutes long.
If students are curious to expand their level of knowledge or want to ask questions, each class has its own individual online portal called "The Hub" where students can interact with other students and MasterClass moderators.
Every once in a while, MasterClass will host instructors on live streams. (I recently found a recording of Ron Finley's private live stream on YouTube, read my review where I share a link.)
New classes are added monthly at no extra cost to members with a MasterClass all-access pass.
In this MasterClass gift buying guide, we're going to cover:
MasterClass subscription options
In 2021, MasterClass began testing alternative subscription models besides their original flat-rate annual membership. Eventually, they settled on a new cost-friendly three-tier MasterClass pricing model for their annual subscription:
Individual – $120 per year (average $10 per month)
Duo – $180 per year (average $15 per month)
Family – $240 per year (average $20 per month)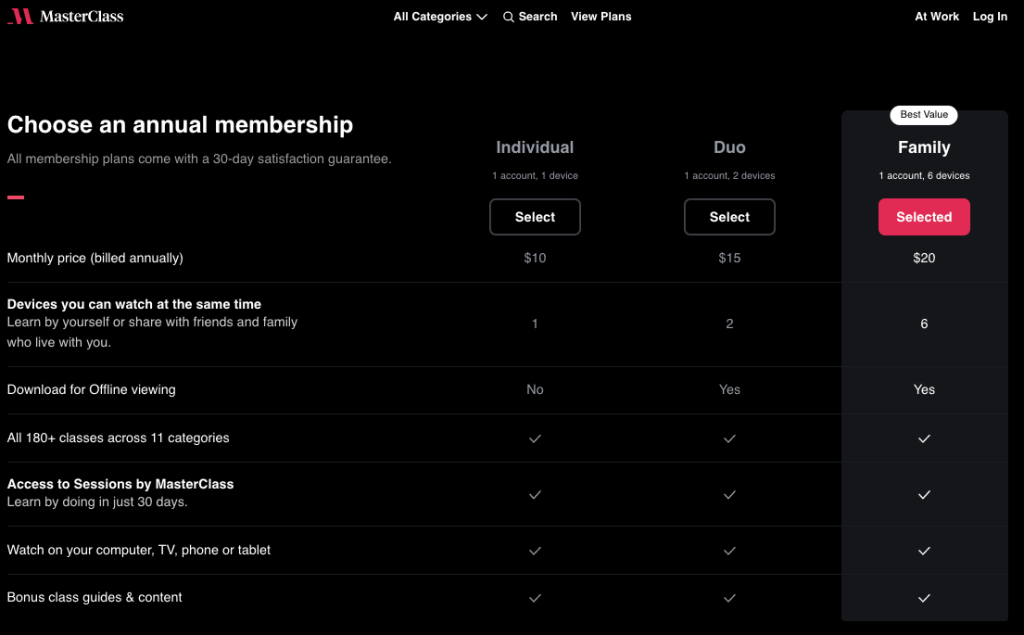 The Individual membership (formerly the "Standard Plan") is perfect for single individuals who are most likely to consume online learning at home. The Duo (formerly the "Plus Plan") and Family (formerly the "Premium Plan") plans are better for couples as MasterClass allows multiple devices to watch at the same time. (Netflix has similar restrictions for their membership plans).
However, the ability to download video lessons for offline viewing is helpful for people who might want to watch MasterClass on their commute to work without eating up most of their data. The Plus and Premium plans offer their users the ability to do just that.
Personally, I go for the $120 per year option as I average about one MasterClass per month, which means my cost per class is $10.
If you are attempting to decipher which option would be best to give as an eGift, look no further.
The Standard membership is a great gift for single individuals who are most likely to consume online learning at home. I personally use the Standard membership and have everything I need.
The Plus and Premium plans are better if you are looking to give annual memberships to a couple or a family as MasterClass allows multiple devices to watch at the same time. (Netflix has similar restrictions for their membership plans).
However, the ability to download video lessons to view later is helpful for people who might want to watch MasterClass on their commute to work without eating up most of their data. The Plus and Premium plans offer their users the ability to do just that.
Nevertheless, any plan you choose is a great gift idea for your loved ones who enjoy learning. Every plan has access to every course MasterClass offers, as well as new classes released monthly!
Let's dive into a few courses I highly recommend before covering a step-by-step guide on purchasing a MasterClass gift.
MasterClass courses worth checking out
If you've ever seen an ad for MasterClass, chances are you've seen well-known names like Serena Williams or Jane Goodall who seem too busy with their careers to share their skills with people like us. But that's the beauty of MasterClass. MasterClass has curated over 90+ courses from top professionals into bite-sized, easily-consumable video courses.
It may seem overwhelming at first to decide where to start, so allow me to offer a few suggestions based on courses that I've taken.
Gordon Ramsay Teaches Homecooking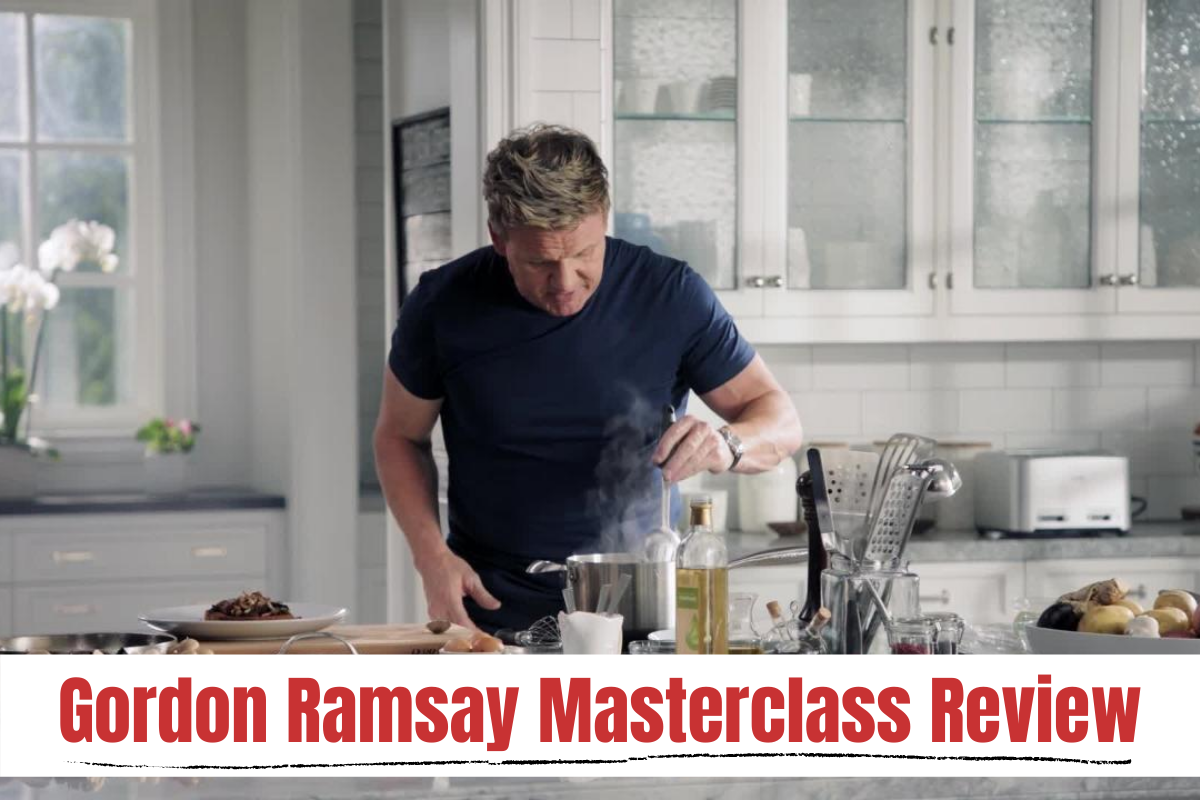 Gordon Ramsay, yes the seven-star Michelin chef and TV personality, actually has two courses on MasterClass: One on homecooking and another on restaurant recipes at home. For anyone looking to boost their cooking skills, Ramsay's first course is a great place to begin.
Be prepared to learn a lot. From whipping up the perfect batch of scrambled eggs to mastering a simple homemade pasta dough, Ramsay takes his students on a culinary journey that is bound to inspire anyone.
Margaret Atwood Teaches Creative Writing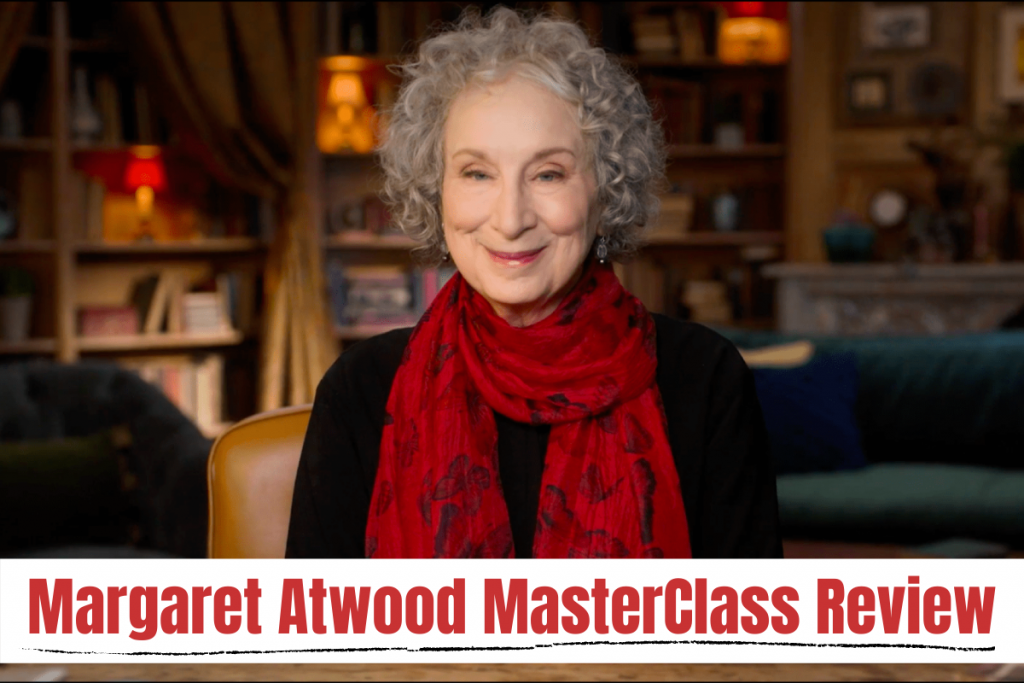 I eagerly dove into Margaret Atwood's MasterClass on creative writing and boy did she deliver. In her first (and what I can tell, only) online course, Atwood teaches her students how to write a compelling story, create a structure for their novel, develop nuanced characters, keep their readers interested, and stay motivated to keep writing.
Even if you don't consider yourself a fictional writer, Atwood's MasterClass is in my opinion an essential course worth taking for any creative person.
Paul Krugman Teaches Economics
I stumbled across this MasterClass by mistake but was so intrigued that I ended up watching the entire thing. Taught by New York Time's Op-ed columnist and Nobel-winning economist, Paul Krugman, this MasterClass is perfectly suited for curious learners like me.
Instead of giving students basic headline comments like "The market is up," Krugman teaches students how to start thinking deeper about how the world works. I'm not an economist, nor did I study economics in school, however, I found this MasterClass so addicting as I kept learning new things.
Brandon McMillan Teaches Dog Training
Brandon McMillan, the animal trainer turned television personality, came up clutch when I needed him. After adopting a puppy earlier this year, I had no idea what I was doing. Coincidentally, MasterClass released McMillan's dog training around the same time.
After watching McMillan's MasterClass, I learned all the basic commands (sit, stay, down, no, etc.) without having to sign up for expensive dog training classes.
I highly recommend this MasterClass for any new dog owners or soon-to-be dog owners.
Garry Kasparov Teaches Chess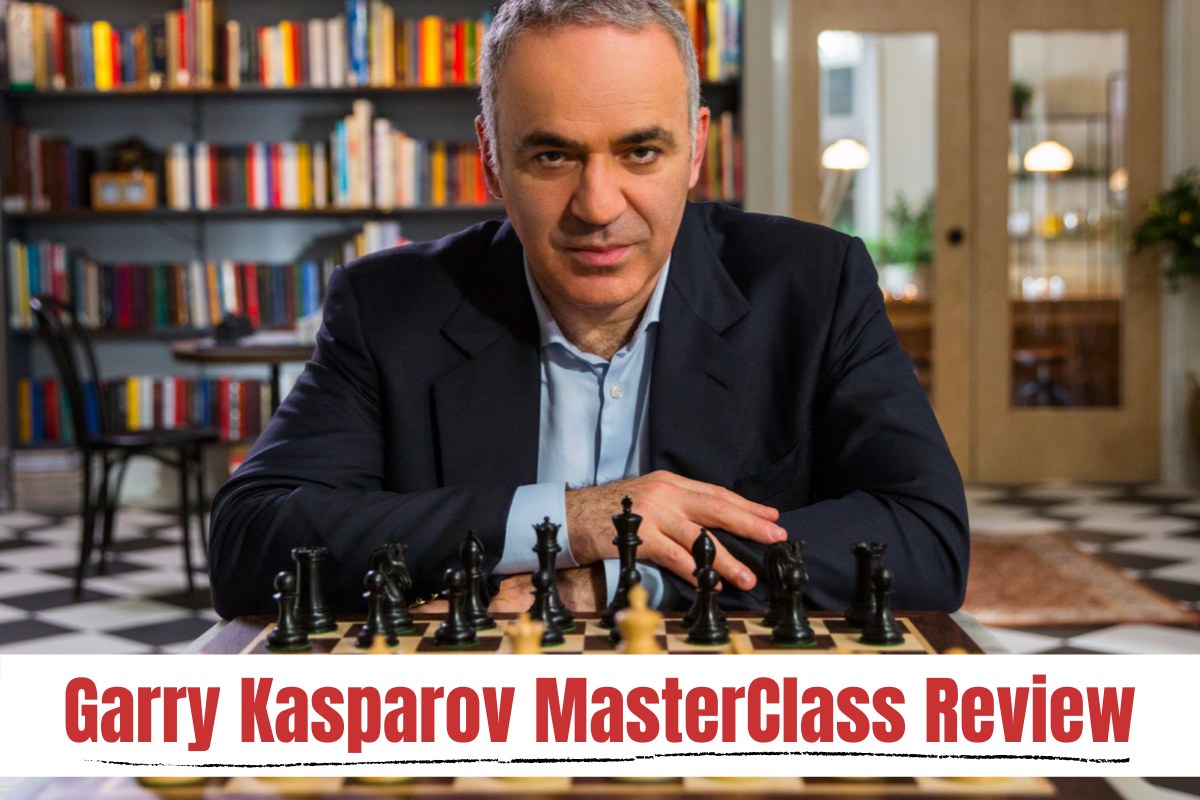 If you have an aspiring chess player in your family, then Garry Kasparov's MasterClass on chess is the perfect gift idea. The legendary Kasparov teaches 30 lessons over the span of 7 hours and 20 minutes—double attacks, skewers, discovered attacks, endgames, and openings.
Kasparov's goal isn't to give his students a cheat sheet of what to do during a game of chess, but rather to help them recognize patterns and specific stages of gameplay where they can then feel inspired to learn more on their own.
And in case you were wondering, I was able to boost my chess rating by 200 points after watching Kasparov's MasterClass on chess.
How to purchase a MasterClass gift card in five easy steps
If MasterClass sounds like the perfect gift for your loved one(s), you are only a few clicks away from finishing your purchase. In this section, I'll walk you through step-by-step how to purchase and deliver your MasterClass gift.
Step 1
Click on the following button to take you directly to MasterClass's gifting page.
Step 2
On MasterClass's gifting page, click on the "Give Annual Membership" button towards the top of the page.
Step 3
Select either a Standard, Plus, or Premium plan for your loved one and click the "Continue" button at the bottom.
Step 4
Enter in your email address (not your loved one's email) to create an account. You can also sign up with your Facebook or Google account.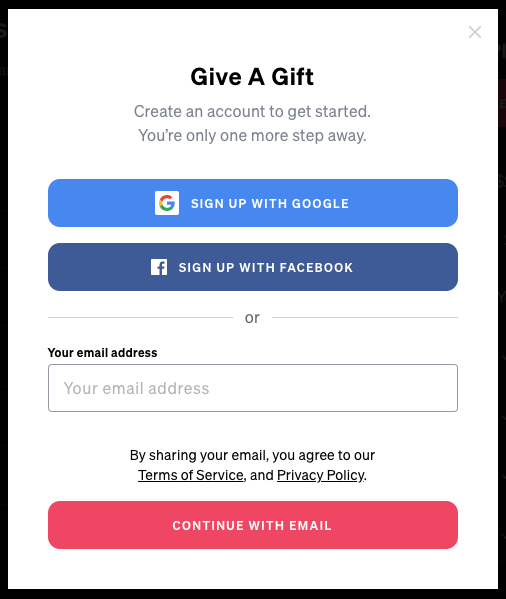 Step 5
Finally, enter in the gift recipient's name and email address as well as your name and email address and an optional gift message.
You can then select whether you want your gift to deliver immediately or at a future date. If you want to deliver on a specific day (for example on Christmas day or a birthday), click on "Send on Date" and select your delivery date in the prompt.
Click on the "Continue" button and enter in your credit card information to complete the checkout.
Now you've successfully purchased a MasterClass gift card!
MasterClass FAQ
If you still have additional questions, I've compiled a list of frequently asked questions I often come across.
Will I be charged if my gift recipient renews their subscription?
No. Upon accepting their gift, the gift recipient will be asked to enter in their credit card information but will not be charged unless they decide to renew their subscription a year later.
How does the gift recipient activate their gift?
Your gift recipient will recieve an email from MasterClass where they can click on the "Activate Gift" button and follow the prompts to complete their activation.
Can I edit or change my MasterClass gift?
Yes, if at any time before your MasterClass gift is accepted, you can sign into your MasterClass account and click on "Gifts" in the top right menu. There you can select your gift and "Resend/Edit" button to make changes. Click on "Save and Resend Gift" to send your gift.
How do I cancel my MasterClass gift?
If your gift has not been redeemed by a gift recipient, you may reach out to the MasterClass Member Support team for a refund.
When does my gift recipient's annual MasterClass access start?
Your gift recipient's free year of MasterClass begins once they activate their gift membership.
So, is MasterClass worth giving as a gift?
Yes, I believe MasterClass is worth it for the majority of people who are eager to learn more and enjoy bettering themselves through knowledge. The $180 per year Standard plan price may seem steep at first, but your gift recipient will make the most of it by watching more courses related to their areas of interest.
If your loved ones aren't avid learners or are looking for more technical-based video courses, MasterClass might not be worth it for them. However, MasterClass offers a 30-day money-back guarantee, even for gift purchases, if it turns out MasterClass isn't what your loved ones wanted.
This year, instead of browsing Amazon for trinkets, give the gift of knowledge.