In this review, we'll see if the Emmy Award-winning animal trainer, Brandon McMillan, delivers a MasterClass that'll teach your dog basic commands and eliminate bad habits.
Brandon McMillan MasterClass Summary
What you'll learn: Basic core commands such as sit, down, stay, no, off, come, and heel, as well as, common behavioral issues and how to deal with them.
Run time: 2 hours and 58 minutes
Pairs well with: Ron Finley teaches Gardening and Gordon Ramsay teaches Cooking
Recommendation: 10/10—I adopted a puppy after taking this MasterClass and I'm glad I did. Brandon's MasterClass gave me a great sense of confidence and I started to see progress thanks to Brandon and his methods in only a few days. This course is well worth a MasterClass subscription compared to the cost of hiring a professional dog trainer.
To prove my dedication to lifelong learning, I adopted a puppy to put my new dog training skills to the test. I'm only joking. Actually, not really, I really did adopt a puppy and desperately needed help training her.
It so happens that one of MasterClass's newest courses is dog training by Brandon McMillan. Tired of all the indoor accidents, furniture chewing, and endless barking, I turned to this MasterClass for training tips, hoping it could point me in the right direction and teach me how to house train my pup.
After taking the MasterClass and spending 4 weeks applying what I learned, I can happily report that my dog is finally getting adjusted. The going wasn't flawless but that was to be expected. Brandon makes a point to stress the importance of patience when training your dog.
Or as he puts it: "There are no untrainable dogs, just untrained humans."
Let's dive in and uncover if this MasterClass is right for you!
Quick Q and A
Do I need a subscription to access this course?
Yes. MasterClass charges a yearly subscription to access all of their courses. Jump to the pricing section to learn more.
How long is the MasterClass?
The Brandon McMillan MasterClass on Dog Training is 2 hours and 58 minutes long and spans 15 video lessons.
Does MasterClass have a cancellation policy?
Yes. If you cancel within 30 days of purchase, MasterClass will issue you a full refund.
Is the Brandon McMillan MasterClass worth it?
Yes. You will learn all the basic core commands as well as a few common behavioral issues and how to deal with them. It's well worth a MasterClass subscription compared to the cost of hiring a professional dog trainer.
---
Table of Contents
---
About Brandon McMillan
If you've ever seen the movie The Hangover then you've definitely seen the product of Brandon's animal training work. That's right, I'm talking about the tiger–yes, Mike Tyson's tiger–that ends up in the guys' bathroom.
Before becoming the "dog guy," Brandon McMillian grew up with his dad and uncle training circus animals and wild animals for movies and television.
It wasn't until Brandon received a call from a friend asking if he'd ever trained a service dog that his life changed forever. As it turns out, Brandon's friend's friend had lost his legs in Afghanistan and needed a rescue dog to help him adjust to his new life.
Brandon spent a year training this dog and when his work was done, he realized he had a new mission in life: train dogs to change people's lives.
Today, Brandon continues to train shelter dogs and place them with families. He was the host of the hit CBS show Lucky Dog, for 7 seasons until he left to pursue other opportunities such as founding the Argus Service Dog Foundation. He's also the author of the book Lucky Dog Lessons: Train Your Dog in 7 Days.
If you are going to learn anything about dog training, Brandon is the person to teach it.
---
Brandon McMillan Teaches Dog Training— What's the big promise?
Brandon McMillan's dog training course for masterclass.com promises to deliver an effective, yet simple, training process for you and your dog.
I believe that my training system is the most simplified form of training out there.
After spending his entire career teaching animals tricks, Brandon now focuses on practical training. "I teach the things that people need the most," he says. When it comes to practical training, Brandon promises to focus on three specific areas:
Obedience
Manners
House training
He breaks these three areas into seven core commands every dog (and dog owner) should know:
Sit
Down
Stay
No
Off
Come
Heel
By the end of this MasterClass, Brandon promises that you'll better understand the variables that make up your specific's dog personalities, learn to use control and understand why it's so important, and utilize the most important element of dog training: trust.
So, did Brandon McMillan live up to his promises? Did he meet my expectations? I'll cover that at the end of the review (skip ahead if you want to find out). But first, let's talk about what's probably on your mind:
---
How much does Brandon McMillan's MasterClass cost?
In 2021, MasterClass began testing alternative subscription models besides their original flat-rate annual membership. Eventually, they settled on a new cost-friendly three-tier MasterClass pricing model for their annual subscription:
Individual – $120 per year (average $10 per month)
Duo – $180 per year (average $15 per month)
Family – $240 per year (average $20 per month)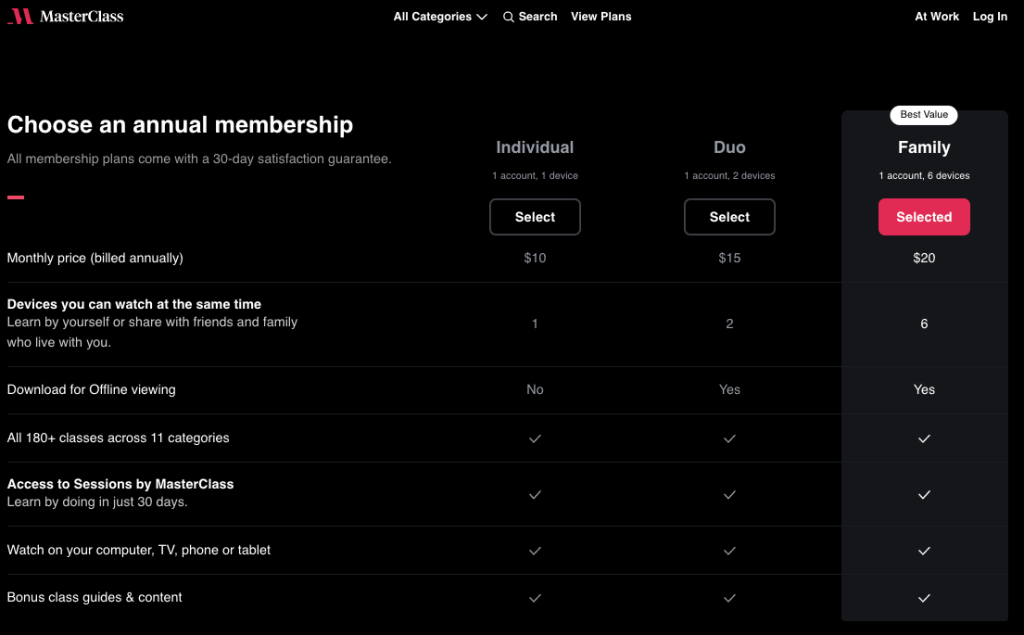 The Individual membership (formerly the "Standard Plan") is perfect for single individuals who are most likely to consume online learning at home. The Duo (formerly the "Plus Plan") and Family (formerly the "Premium Plan") plans are better for couples as MasterClass allows multiple devices to watch at the same time. (Netflix has similar restrictions for their membership plans).
However, the ability to download video lessons for offline viewing is helpful for people who might want to watch MasterClass on their commute to work without eating up most of their data. The Plus and Premium plans offer their users the ability to do just that.
Personally, I go for the $120 per year option as I average about one MasterClass per month, which means my cost per class is $10.
The price may seem steep, however, the subscription gives you access to all of the MasterClass courses, including other home and lifestyle classes such as Ron Finley teaches gardening and Alice Waters teaches cooking.
Plus, you have to remember that each MasterClass is someone's lifetime of work distilled into well-organized and enjoyable video content. In other words, if it turns out the Brandon McMillan MasterClass isn't for you, chances are you'll find other MasterClasses you do enjoy.
---
What is included in the Brandon McMillan MasterClass?
Here's a rundown of what you are getting with the Brandon McMillan MasterClass.
| | |
| --- | --- |
| Runtime: | 2 Hours 58 minutes |
| Reviews: | 4.7 out of 5 ⭐️ |
| Lessons: | 15 video lessons |
| Materials: | • 1 workbook |
Runtime
The runtime of this MasterClass clocks in at just under 3 hours, which is a perfect amount of time for a weekend of prepping for your new friend. I preferred watching the course at 1.5x speed which means I finished the entire video course in about 2 hours.
Supplemental Material
This MasterClass comes with a 35-page downloadable workbook. The workbook covers extra things not covered in the video lessons such as recommended training tools, how to set up a training logbook, as well as, deeper notes and commentary on the seven core commands. As I continued training my dog I relied on this workbook more and more. It's a terrific synthesis of all the training covered in the video lessons.
Community Access
Although this is one of MasterClasses newer classes, Brandon McMillan's community access page is full of eager dog owners looking for support, asking questions, and sharing their dog training progress.
As you can imagine, there are a lot of specific training questions not covered in the MasterClass (like how to stop your dog from eating poop) so the community access page is a great source of information from other dog owners. Also, there are a lot of cute pictures of dogs. Can't go wrong with that.
---
About the structure of the class
Brandon McMillan's MasterClass is divided up into 15 lessons with an average run time of approximately 12 minutes per lesson. However, the video playback buttons offer you the ability to watch the course at 1.5x and 2x speed.
Lesson plan:
Meet Your Instructor: Brandon McMillan
Variables That Make Your Dog Unique
Trust & Groundwork for Training
Training Foundations & the 7 Common Commands
Signaling Commands & Leash Techniques
Sit
Down
Stay
No
Off
Come
Heel
Behavior: Housebreaking
Behavior: Door Dashing
Behavior: Digging, Chewing, Barking
Lesson summary:
Brandon McMillan's MasterClass is brilliantly organized. First, he walks you through his training philosophy (lead not dominate). Then he covers the four variables that make your dog unique (dog breed, age, history, imprinted DNA). Next, he thoroughly explains each of the seven core commands before finishing with specific behavior issues.
Side Note: I highly recommend watching this entire MasterClass before adopting your pup. Once you bring your dog home, focus on building trust, housebreaking, and getting to know your dog's personality and traits. Then once you feel more confident in you and your pup's connection, go back and rewatch just a few lessons of specific areas you want to work on. For me personally, I needed to re-watch lessons 6, 7, 8, and 15.
You can tell Brandon has experience presenting on television. He's clear, concise, and never rambles. Instead, he delivers simple to follow steps that are easy to remember and implement.
My fast-track lesson plan
I typically include abbreviated lesson plans for the longer-running MasterClasses, however, at 3 hours of video time, Brandon's class on dog training is already pretty concise. The best part about MasterClass is that you don't need to watch the videos in sequence. If you've just adopted a pup, feel free to only watch the lessons that are most appropriate for your training level. You can always come back and watch the other lessons at a later time.
---
Key Things I Learned
Being that I've never owned a dog until now, it's safe to say I've learned practically everything from Brandon. Sure, I've had to do some independent research about my dog's specific breed (Pomeranian-Pit bull) but besides that, I've implemented everything Brandon has taught with considerable success.
Take for example Brandon's "housetraining triangle" (crate to outside to inside to back to the crate), I've used this method to practically eliminate indoor potty accidents in just under 4 weeks. Now my pup has a nice routine to her day and doesn't bark or whine in her crate.
Next, I learned the importance of building trust and learning to lead instead of dominate. Instinctively, I want to yell anytime my pup chews on furniture, but I learned that a pup will always want to chew so the best I can do is manage the situation, a la give her a proper chew toy instead.
What we can't train, we manage. We manage it by making decisions of what we know about your dog and what we know about the environment we're about to take them to.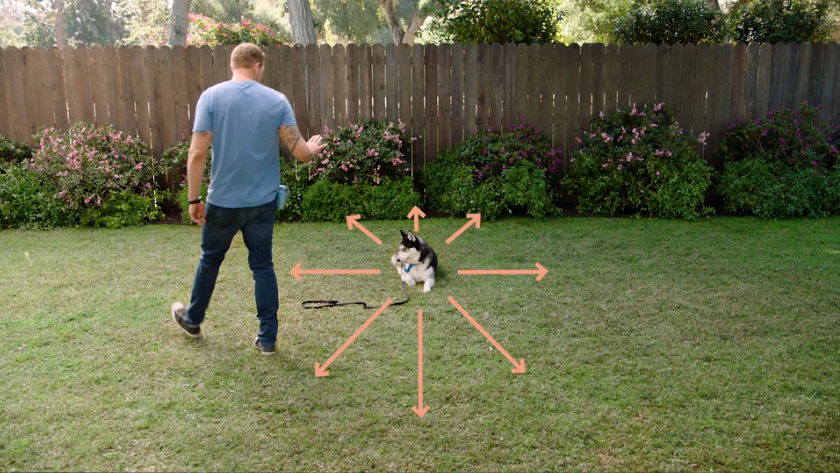 Below are a few key learnings that stood out during the MasterClass:
A dog with proper technique is trained, a dog with proper technique and conditioning is well-trained
90% of a dog's behavior issues come from a lack of exercise
The "Sit" command is a great transitional command as it allows you to introduce more commands later (down, stay, etc.)
---
MasterClass Review: Things I liked about the Brandon McMillan dog training course
The biggest strength of this MasterClass on dog training is its structure and organization. I like that I can easily refer back to specific sections of the MasterClass without trying to figure out "where did I see that one thing?"
I also like that Brandon is a gifted teacher (and trainer) and keeps his training system super simple.
Finally, this MasterClass gave me a sense of confidence that I too can train my dog. The first few days were overwhelming, but slowly, I started to see progress thanks to Brandon and his methods.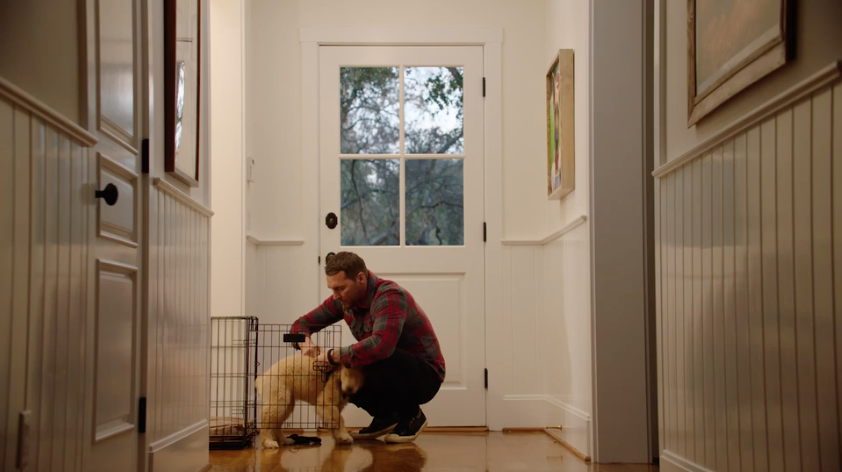 My favorite quotes from Brandon McMillan's MasterClass
I believe that my training system is the most simplified form of training out there.

Lesson 1 – Meet Your Instructor
What we can't train, we manage. We manage it by making decisions of what we know about your dog and what we know about the environment we're about to take them to.

Lesson 2 – Variables that make your dog unique
90% of a dog's behavior issues come from lack of exercise.

Lesson 3 – Trust & Groundwork for Training
---
Things I didn't like about the Brandon McMillan MasterClass
I have to get nit-picky here because there isn't a whole lot that I didn't like.
First, I wish this MasterClass covered more about night training your dog. I somehow got lucky in that my dog eventually started sleeping through the night. However, the first few nights were a nightmare (pun intended).
Second, I could have benefitted from a checklist of sorts on what to do after you adopt a dog. For example, what questions should I ask my vet, what products will I need, etc.
Finally–and this is me putting the course under a microscope–there isn't a wrap-up or conclusion section. The course just ends without any parting words. It's not a deal-breaker for me, however, I found it kind of odd.
---
Does the class keep its promises?
Absolutely yes. At the beginning of the course, Brandon promises to deliver a simple yet effective dog training system and he does just that. You won't learn any tricks but you will learn the core commands you'll need for the rest of your and your dog's relationship.
After 4 weeks of applying what I learned in this MasterClass, I can confidently say my new best friend is making progress. (Yes, I am a bit biased but she's quickly becoming the best dog ever!)
---
Is Brandon McMillan's Dog Training MasterClass worth the money?
Yes if you…
Are considering adopting a dog
Already have a dog but want to train them further
Don't want to pay for expensive dog training lessons
Are curious about what it takes to train a dog
No if you…
Aren't interested in owning a dog
Already have a well-trained dog
Have the budget for a personal dog trainer
---
Conclusion
Speaking from experience, if you currently own a dog or are considering adopting one, I highly recommend taking this MasterClass first. Brandon covers all the basics and gives you a solid foundation to grow upon once you get to know your new friend more. The training works on a variety of different dog types and personalities.
If you're interested in learning more, here is a trailer to the class:
---