In this review, we'll see if the Jocko Willink MasterClass lives up to its promises and delivers a course worthy of your investment.
Jocko Willink MasterClass Summary
What you'll learn: Jocko Willink's Critical Leadership Training offers practical insights into leadership. It goes beyond mere theory and focuses on actionable steps that can be applied in various settings, including corporate, entrepreneurial, or small business environments. The key takeaway is not just about becoming a better leader personally but also empowering your team members to become leaders in their own right.

Run time: 1 hour 11 minutes

Recommendation: 9/10 I wholeheartedly recommend Jocko Willink's Critical Leadership Training. Jocko is a great presenter and I commend the course's applicability across different work environments, making it a valuable resource for anyone aspiring to be a better leader.
Jocko Willink's MasterClass on Critical Leadership Training is a highly practical and engaging course that equips learners with actionable insights to become effective leaders. Jocko, a former Navy SEAL and renowned leadership expert, emphasizes decentralizing command, empowering team members, and taking extreme ownership of one's actions. This course is suitable for aspiring leaders, managers, entrepreneurs, and anyone seeking real-world leadership skills. It stands out for its applicability across diverse professional and personal settings, offering valuable tools to foster accountability, build trust, and prioritize tasks effectively. Jocko's engaging presentation style and relatable real-life examples make this MasterClass a valuable resource for those looking to enhance their leadership abilities
Quick Q and A
Do I need a subscription to access this course?
Yes. MasterClass charges a yearly subscription to access all of their courses. Jump to the pricing section to learn more.
How long is the MasterClass?
The Jocko Willink MasterClass on critical leadership training is 1 hour and 11 minutes long and spans 10 video lessons.
Does MasterClass have a cancellation policy?
Yes. If you cancel within 30 days of purchase, MasterClass will issue you a full refund.
Is the Jocko Willink MasterClass worth it?
Yes
---
About Jocko Willink
Jocko Willink is a highly respected figure in the fields of leadership, military strategy, and personal development. A former Navy SEAL officer, he's known for his exceptional leadership skills developed during his military service. Jocko co-founded Echelon Front, a leadership consulting company, and has authored several books, including the bestseller "Extreme Ownership." His teachings emphasize the importance of taking full responsibility for one's actions and decisions, a concept he calls "Extreme Ownership." Jocko's work extends beyond the military, as he has become a sought-after speaker, podcast host, and educator, sharing his expertise on leadership, discipline, and effective teamwork. His MasterClass on Critical Leadership Training continues to inspire and empower individuals across various domains to become more effective leaders and take control of their lives.
So I hoped to learn a lot about leadership in his MasterClass.
---
What does this MasterClass promise?
To teach individuals how to become effective leaders in various professional and personal settings. The course promises to offer valuable insights into leadership, focusing on practical, real-world scenarios. It emphasizes decentralizing command and empowering team members, ultimately leading to increased productivity, happiness, and job satisfaction.
So, did Jocko Willink live up to his promises? Did he meet my expectations? I'll cover that at the end of the review (skip ahead if you want to find out). But first, let's talk about what's probably on your mind:
---
How much does Jocko Willink's MasterClass cost?
In 2021, MasterClass began testing alternative subscription models besides their original flat-rate annual membership. Eventually, they settled on a new cost-friendly three-tier MasterClass pricing model for their annual subscription:
Individual – $120 per year (average $10 per month)
Duo – $180 per year (average $15 per month)
Family – $240 per year (average $20 per month)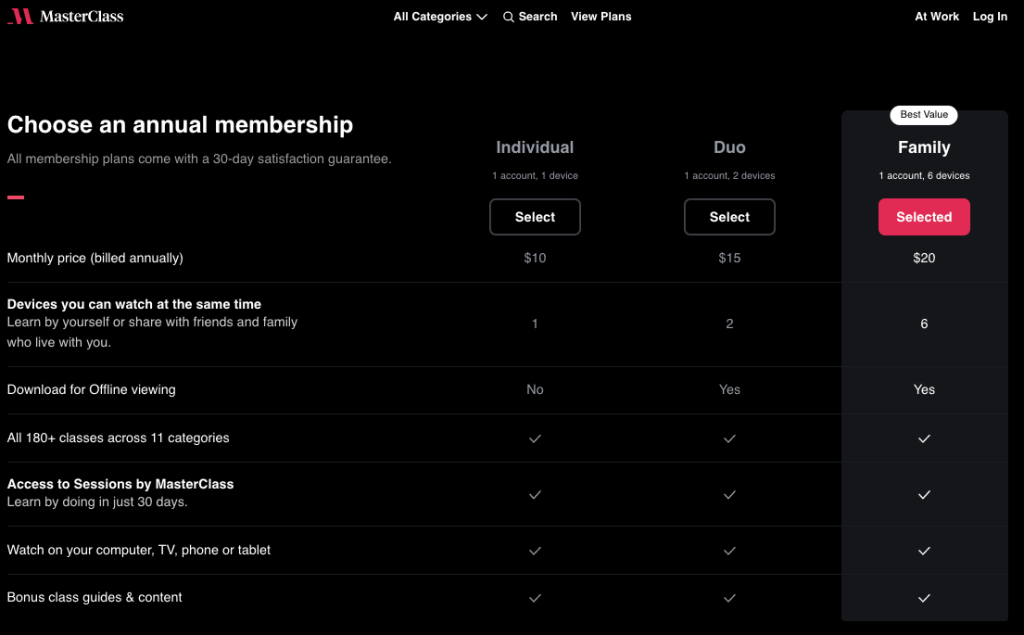 The Individual membership (formerly the "Standard Plan") is perfect for single individuals who are most likely to consume online learning at home. The Duo (formerly the "Plus Plan") and Family (formerly the "Premium Plan") plans are better for couples as MasterClass allows multiple devices to watch at the same time. (Netflix has similar restrictions for their membership plans).
However, the ability to download video lessons for offline viewing is helpful for people who might want to watch MasterClass on their commute to work without eating up most of their data. The Plus and Premium plans offer their users the ability to do just that.
Personally, I go for the $120 per year option as I average about one MasterClass per month, which means my cost per class is $10.
The price may seem steep, however, the subscription gives you access to all of the MasterClass courses.
Plus, you have to remember that each MasterClass is someone's lifetime of work distilled into well-organized and enjoyable video content. In other words, if it turns out that Jocko Willink's MasterClass isn't for you, chances are you'll find other MasterClasses you do enjoy.
---
What is included in the Jocko Willink MasterClass?
Here's a rundown of what you get with the Jocko Willink MasterClass.
| | |
| --- | --- |
| Runtime: | 1 hour and 11 min minutes |
| Reviews: | 5 out of 5 ⭐️ |
| Lessons: | 10 video lessons |
| Materials: | N/A |
Runtime
The runtime clocks in at just over 1 hour, which I thought was a little brief compared to some other MasterClasses I've taken before, it's short but powerful.
Supplemental Material
No supplemental material is included in this course
---
About the structure of the class
Jocko Willink's MasterClass is divided into 10 lessons with an average run time of approximately 7 minutes per lesson. However, the video playback buttons allow you to watch the course at 1.5x and 2x speed.
Lesson plan:
What Makes a Leader?
Leadership is About Human Interaction
New Manager 101
Building an Effective Team
Extreme Ownership
Cover and Move
Leadership Law 2: Keep it Simple
Leadership Law 3: Prioritise and Execute
Leadership Law 4: Decentralized Command
Leadership is the Most Important Skill
Lesson summary:
In the introductory section of the course, Jocko Willink, a former Navy SEAL and corporate consultant, sets the stage for a practical exploration of leadership. He highlights the need for actionable steps and real-world leadership skills, drawing from his extensive background in both military and corporate settings.
The first few lessons' core themes revolve around decentralizing command within a team or organization. Jocko stresses the significance of empowering team members to take ownership and make decisions. He emphasizes fostering a culture of accountability and distributed leadership, departing from traditional top-down leadership structures. Lesson 2 delves into practical communication skills essential for building trust, establishing rapport, and earning respect within a team. Jocko outlines strategies for effective communication, including active listening and empathetic dialogue. Clear and empathetic communication forms a cornerstone of effective leadership. In lesson 3 Jocko walks you through his five steps of success for new leaders. Learn how to be confident—not arrogant—so you can lead and execute effectively. Jocko also shares an invaluable tool for keeping your team motivated and engaged. In lesson 5 Jocko opens up about one of the most difficult moments in his career as a military leader and teaches you how to cultivate a culture of accountability. Learn to build trust by taking ownership of everything going on in your world.
Lesson 6-9 dive deep into what Jocko calls the 4 leadership laws. The final lesson explains why the most powerful leadership skills are sometimes counterintuitive. Jocko shares his perspective on the dichotomy of leadership and highlights the most critical tools for fulfilling your potential personally and professionally.
My fast-track lesson plan
1 hour and 11 minutes of video lessons isn't a huge time commitment, so I recommend doing the entire course.
---
Key Things I Learned
In Jocko Willink's Critical Leadership Training course, I learned key leadership principles that emphasize decentralizing command within a team or organization. This approach empowers team members to take ownership and make decisions, fostering a culture of accountability and leadership. The course equips learners with practical communication skills to build trust and rapport, provides strategies for managing accountability and stress, and introduces the concept of "Extreme Ownership," encouraging leaders to take full responsibility for their actions. I also discovered the importance of simplicity, prioritization, and adapting based on observation and feedback. Overall, the course offers actionable insights for becoming more effective and impactful leaders in a variety of professional and personal contexts.
Below are a few key learnings that stood out during the MasterClass:
The importance of decentralizing command within a team.
Practical communication skills for building rapport and trust.
Strategies for handling accountability and leadership in challenging situations.
Techniques for managing stress and prioritizing tasks effectively.
---
Things I liked about the Jocko Willink MasterClass
I liked several aspects of the program. Jocko's engaging and seasoned presentation style, combined with real-life examples shared by business leaders, adds depth and relatability to the learning experience. The course's applicability across diverse work settings, from corporate to entrepreneurial, makes it a valuable resource for a wide audience. Moreover, the course focuses not only on traditional leadership but also on the softer skills of communication and rapport-building, enhancing its relevance in modern workplaces. Additionally, the emphasis on practical exercises and actionable insights enables learners to immediately implement what they've learned, reinforcing its real-world applicability and impact.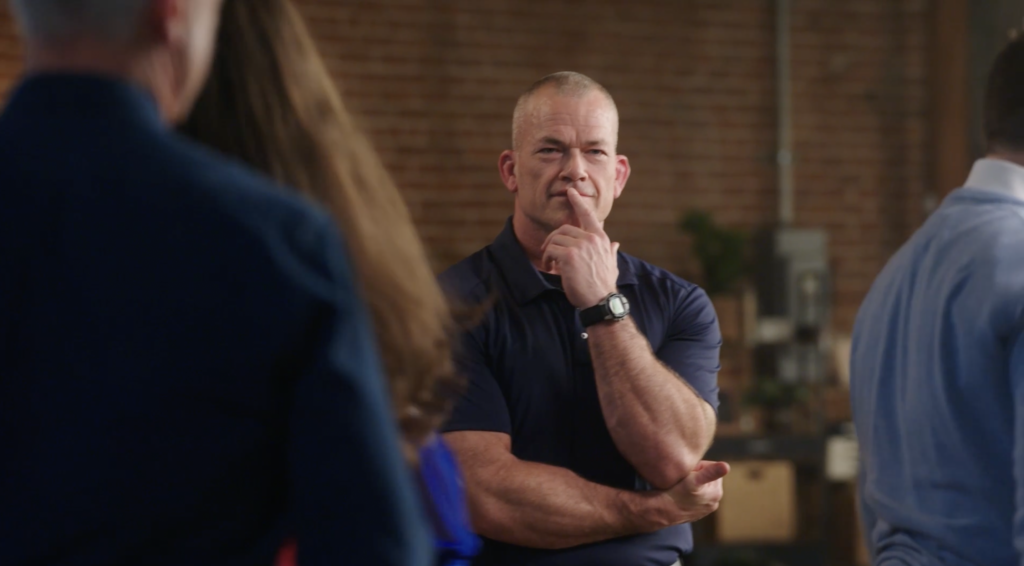 ---
Things I didn't like about the Jocko Willink MasterClass
There isn't a whole lot that I didn't like about this class. If anything, I wish the class was a bit longer.
Besides that, I had high expectations going into this course, and those expectations were met.
---
Prefer a video review?
Here is the video version of this review:
Does the class keep its promises?
Yes, absolutely. It's a short, but powerful class.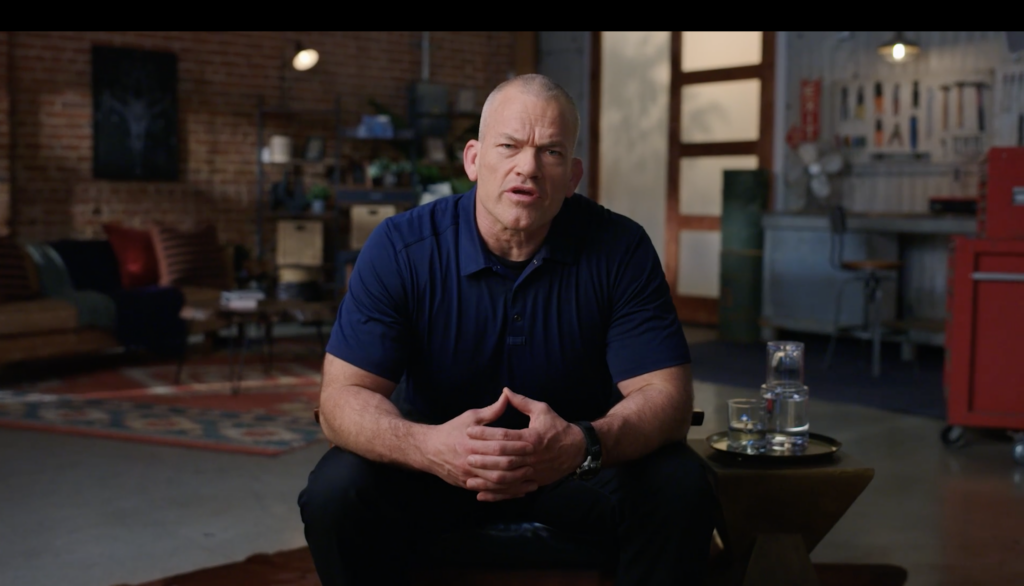 ---
Is Jocko Willink's MasterClass worth the money?
Yes if you…
Are looking to enhance your leadership skills.
Are an aspiring leader.
Are a manager or supervisor.
Are an entrepreneur.
Are a team leader.
Are an individual interested in personal growth.
Are seeking practical skills.
Listen(ed) to Jocko Willink's Podcasts or read his books.
No if you…
Are not interested in leadership.
Prefer theoretical content.
Are a leader focused solely on command and control.
Are seeking longer courses.
---
Conclusion
Taking everything into consideration, I highly recommend this class. It equips learners with valuable tools and insights that can be applied in various professional and personal contexts. If you're looking to improve your leadership skills and empower your team, this course will be a valuable addition to your learning journey.
If you're interested in learning more, here is a trailer for the class:
---